Startup Connected Nation Exchange (CNX) Launches Asset Exchange for Broadband Expansion
Style Magazine Newswire | 4/18/2013, noon | Updated on 4/18/2013, noon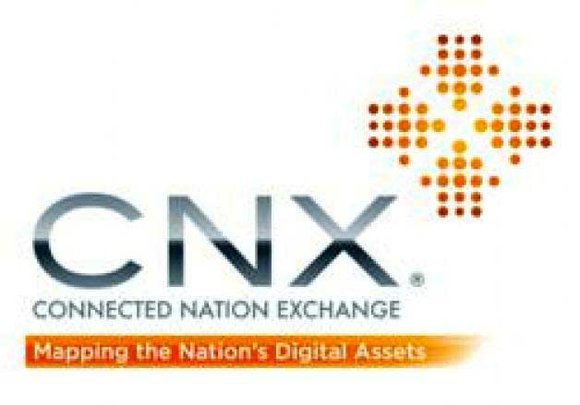 Connected Nation Exchange (CNX) announced today the company's launch and creation of the nation's first digital asset exchange. CNX is bringing asset owners together with interested buyers - those companies that need more sites to expand the reach and density of their networks. The new service is powered by the company's analytics software called InstalyticsTM, the single most comprehensive source of U.S. broadband market data, unveiled at this week's Broadband Communities Summit in Dallas.
Similar to the Multiple Listing Service (MLS) in the real estate market, the CNX exchange allows public and private owners of assets (rooftops, steeples, real estate, towers, utility poles, dark fiber, Rights of Way) to represent those assets and their relevant attributes on an interactive and searchable national map. Owners can choose to have their assets represented as part of a portfolio of physical structures available for telecom companies seeking to expand networks. Asset owners can also manage their listings separately through a private account.
CNX is a spin-off venture of Connected Nation, the national non-profit leader in broadband mapping, market research and local engagement. Connected Nation serves as the single largest data supplier for the National Broadband Map overseen by the FCC under the State Broadband Initiative administered by the National Telecommunications and Information Administration (NTIA).
CNX is led by Brian R. Mefford, Connected Nation founder and former CEO. "Demand for always-on high-speed network access is growing at an unprecedented pace in the public and private sectors alike," says Mefford, CNX CEO. "Broadband technology is evolving to keep up with demand and that evolution is creating the need for exponentially more broadband access points and radio and cabling sites to support growth. The market needs new ways to bring together those who own a wide array of assets that can support the expansion of broadband services."
The CNX asset map allows asset owners to both manage and market their available properties/structures through GIS-based listings. Owners can choose to make their assets available to telecom carriers through CNX. As a result, owners of assets can develop new revenue streams and carriers can more efficiently increase their network's reach.
Likewise, technology companies can designate specific locations where they need assets, from a single tower to many diverse sites. CNX provides a streamlined approach to establishing asset terms and conditions that removes the barriers generally associated with asset transactions.
Richard A. (Dick) Anderson serves as a CNX Director and is former Vice Chairman of BellSouth as well as a former board member of Cingular and Metro PCS.
According to Anderson, "The CNX broadband asset exchange creates true value. With newly aggregated asset portfolios, communities are able to generate revenue while providing lower cost assets to communications companies who have the certainty and confidence of higher return on their investment in the local market."
Through its InstalyticsTM software, CNX offers data-driven market analytics to those seeking to inform and prioritize technology investments. CNX combines insightful broadband market data with relevant asset data that can support decision-making about location-specific technology investment decisions. Users can access market profile data, information about competition, as well as customer demographics and other factors that will impact adoption and Return on Investment.