Business Leader LaneStaffing Paves the Road toward Independence for its Associates' Financial Fitness
Style Magazine Newswire | 4/25/2013, 2:58 p.m. | Updated on 4/25/2013, 2:58 p.m.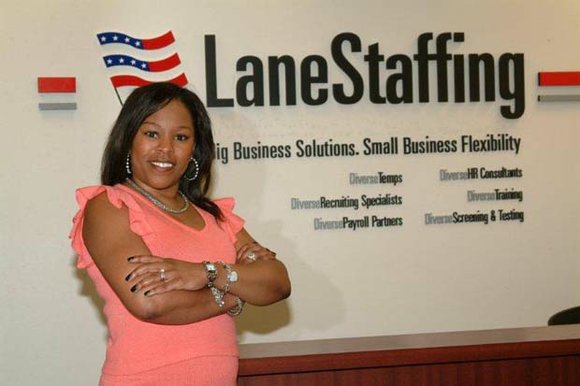 One of the largest minority owned staffing companies in the southern U.S. joins forces with a financial planning services specialist. LaneStaffing Inc. and Wealth Development Strategies L.P. have pooled their considerable resources to provide LaneStaffing's temporary associates with the tools to take control of their financial futures. Over the years, LaneStaffing has matched numerous companies and candidates where crucial job skills are needed, while Wealth Development Strategies has advised individuals and businesses on money management and investments.Through Wealth Development Strategies, LaneStaffing now provides retirement planning services to its temporary associates, and LaneStaffing CEO Carla Lane is proud to partner with the firm. "I am pleased to announce our new alliance with Wealth Development Strategies," says Lane. "LaneStaffing now offers personal retirement plans through payroll deductions, and everyone is eligible."LaneStaffing operates from its headquarters at 2211 Norfolk Suite 150 Houston, TX 77098, as well as locations in Dallas, Port Arthur, Galveston, North Houston, and Orlando, FL. The firm is always looking to connect new employers and job seekers. Contact 713.522.0000 or info@lanestaff.com to learn more.Wealth Development Strategies guides gratified clients and always welcomes others. To participate in the personal retirement plan or find more information, contact Colleen Banks at 713.561.8132 or Sonya Troullier at 713.561.8148.
Contact
Andre Tucker
MWH Public Relations
Office:  713.840.6392
Email:  andre@mwhpublicrelations.com
Margo Williams
MWH Public Relations
Office:  713.840.6392
Email:  margo@mwhpublicrelations.com
About LaneStaffing, Inc.
LaneStaffing, Inc. is headquartered in Houston and delivers employment, human resource and business solutions across North America. Using an interdisciplinary approach, the LaneStaffing family of companies offers a broad suite of proven services to give its clientele a winning edge. Its service lines include: recruiting, screening and testing, temporary, contract and permanent placement, job readiness training, payroll and consulting. For additional details, visit http://www.lanestaffing.com.
About Wealth Development Strategies L.P.
Since 1969, Houston-based Wealth Development Strategies, L.P. has helped families, individuals, and companies navigate their way to improved prosperity through retirement funding strategies, estate planning, investment portfolio management and many other services. To learn more, visit http://www.wealthdevelopmentstrategies.com.