Hans Graf an Houston Symphony Perform Beethoven's Eroica
Guest Pianist Janina Fialkowska to play emotional Chopin Piano Concerto
Style Magazine Newswire | 4/25/2013, 7:26 p.m. | Updated on 4/25/2013, 7:26 p.m.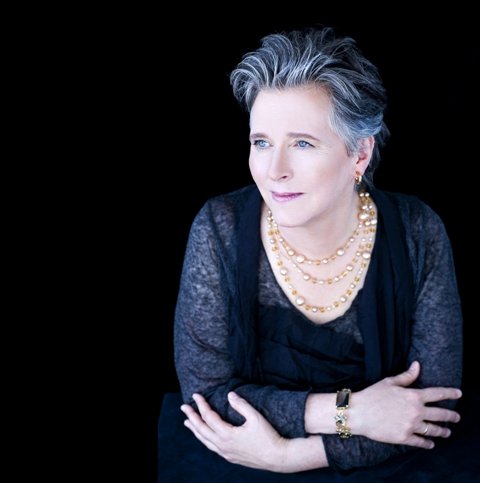 On May 9, 11 and 12, Maestro Hans Graf will conduct the Houston Symphony in a moving program beginning with Weber's Overture to Euryanthe and ending with Beethoven's epic Symphony No. 3, Eroica. Graf's good friend, Canadian pianist Janina Fialkowska, who recently won the 2013 BBC Music Magazine Award for her Chopin Recital 2 disc, will appear in the middle of the program to perform Chopin's emotional Piano Concerto No. 2.
This is Graf's second of three performance weekends this month before he concludes his 12-year tenure as Music Director at his farewell concert on May 17 and 18. Graf will return as Conductor Laureate in the 2013-14 and 2014-15 seasons, leading four concerts in total.  
Hailed as a glorious example of the early German romantic period, Weber's Overture to Euryanthe is an overview of the opera's complex conflict between good and evil. Because Weber wrote the overture after composing the rest of the opera, he was able to include elements from the dramatic storyline including a heroic fanfare and a haunting love song.
Following Weber's overture, Graf will invite Fialkowska onstage for a riveting performance of Chopin's Piano Concerto No. 2. Written when Chopin was only 20, some say that the powerfully raw piano part is what elevates the early-romantic concerto to a level of greatness. Chopin was known for his ability to reinterpret the influence of famous classical composers, and this concerto is a wonderful exhibit of that with elements of Rossini opera and Mozart melodic structures.
After a brief intermission, the Symphony will return to the stage for a performance of Beethoven's Symphony No. 3. Also known as Eroica, or "heroic," the work is known for its emotional depth and complex rhythmic structures. The Symphony is presented in four movements and features contrasting themes including a lively opening, a funeral march and a section of variations on a familiar theme of Beethoven.
Houston Symphony Classical Series
Jones Hall
615 Louisiana St.
Houston, TX  77002
Thursday, May 9, 2013, 8:00pm
Saturday, May 11, 2013, 8:00pm
Sunday, May 12, 2013, 2:30pm
Chopin and Beethoven
Hans Graf, conductor 
Janina Fialkowska, piano
Weber: Overture to Euryanthe
Chopin: Piano Concerto No. 2
Beethoven: Symphony No. 3, Eroica
Tickets from: $29
About Hans Graf
Known for his wide range of repertoire and creative programming, distinguished Austrian conductor Hans Graf is the Houston Symphony's 15th Music Director and will stand as its longest serving music director when his tenure closes in May 2013.  As one of today's most highly respected musicians, he is a frequent guest with all of the major North American orchestras, and regularly conducts in the foremost concert halls of Europe, Japan and Australia. 
Graf has appeared with the Vienna Philharmonic, Vienna Symphony, Royal Concertgebouw Orchestra and Leipzig Gewandhaus Orchestra, as well as with the St. Petersburg Philharmonic, Deutsches Symphony Orchestra, Bavarian Radio Orchestra and the Rotterdam Philharmonic. He was awarded the Decoration of Honour in Gold for Services to the Republic of Austria in 2007 and France's Chevalier de l'ordre de la Legion d'Honneur in 2002. Maestro Graf and his wife, Margarita, have homes in Salzburg and Houston.