Keith David...Impressive and Timeless
Susie Stillwell | 4/25/2013, 12:40 p.m. | Updated on 4/25/2013, 12:40 p.m.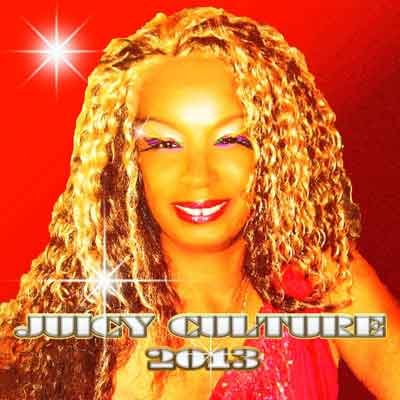 Keith David Williams was born in Harlem on June 4, 1956, but raised in East Elmhurst, Queens, where he developed an interest in acting after playing the Cowardly Lion in a grade school production of The Wizard of Oz.
He later attended New York City's High School for the Performing Arts before studying drama at Juilliard.
After graduating, he dropped his surname en route to embarking on an enviable stage, screen and television career with close to 200 acting credits and counting.
In film, he's made memorable performances in such hits as ATL, Crash, Bird, Platoon, Armageddon, Pitch Black, Dead Presidents, Clockers, Mr. & Mrs. Smith, Requiem for a Dream, Barbershop, There's Something about Mary and Armageddon, to name a few.
In addition, the stentorian-throated thespian's commanding voice has led to voiceover work as the narrator of such PBS series as Jazz, The War and Unforgivable Blackness, as a pitchman for The U.S. Navy ("Accelerate Your Life!") and numerous other PSA campaigns, and as a character in such animated adventures as Aladdin, Coraline, Hercules and Princess Mononoke.
Here, he talks about his role, playing the villain Dr. Facilier in The Princess and the Frog courtesy of Walt Disney Pictures.
Susie Stillwell/Juicy Culture: Hey, Keith, thanks so much for the time. I have only been trying to hold you still for a few years to do an interview. Finally I got you!
Keith David: You're very welcome Susie. Sorry it took so long to catch up to me, but you know how that goes?
SS/JC: Yes. I do know, but I am happy to be able to sit down with you now… So, let's jump right into it. So, what interested you in playing Dr. Facilier?
KD: Someone offered me a job. This was it.
SS/JC: Do you feel that The Princess and the Frog is an important film historically, given that it is the first Disney cartoon to feature a black princess?
KD: Is that important? It is very important, and I feel proud and honored to be able to participate. It is an honor for me. And even if I weren't in the movie, I'd still feel grateful that Disney has opened up its mind and expanded its horizons to include a black Princess. That's pleasing in and of itself. And my being able to participate makes me all the more proud.
SS/JC: Were you aware of the historical significance of the project when you were making the movie?
KD: Yeah, of course, I'm not stupid. But that was the icing on the cake. And the fact that people also love the end result is just a wonderful. Listen, I'm an actor. I was offered a job, and my inclination is to take jobs that mean something to me. In this case, I'm very happy that it also resonates with the people seeing it. I have two little girls. I knew that seeing a black princess who looks like them would mean something. It would resonate. The rest of the analysis I leave to you critics to make of it what you will. Not all of you are so pleased about it. But that's your opinion and you're welcome to it. I myself am very happy about it.