Clintons welcome announcement from friend Jason Collins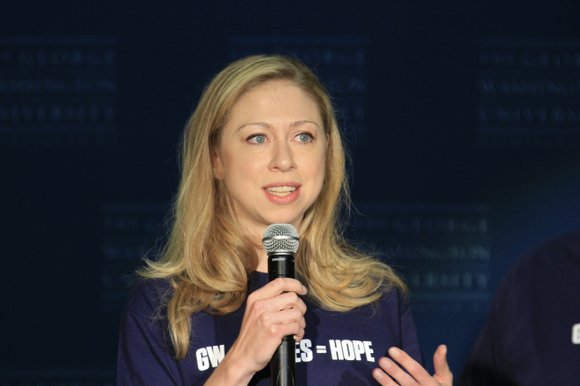 By CNN Political Unit
NBA center Jason Collins' Monday essay in "Sports Illustrated" revealing he's gay was met with quick praise from his classmate at Stanford, Chelsea Clinton.
"Very proud of my friend Jason Collins for having the strength & courage to be the first openly gay player in the NBA," Clinton wrote on Twitter.
Her father, former President Bill Clinton, echoed the sentiment in a statement of his own, distributed soon after the article went online.
"I have known Jason Collins since he was Chelsea's classmate and friend at Stanford. Jason's announcement today is an important moment for professional sports and in the history of the LGBT community," Clinton wrote. "It is also the straightforward statement of a good man who wants no more than what so many of us seek: to be able to be who we are; to do our work; to build families and to contribute to our communities."
"For so many members of the LGBT community, these simple goals remain elusive. I hope that everyone, particularly Jason's colleagues in the NBA, the media and his many fans extend to him their support and the respect he has earned," he continued.
Collins, who played for the Boston Celtics this season before being traded, wrote in his essay that U.S. Rep. Joe Kennedy, D-Massachusetts, helped prompt his decision to come out as gay. Kennedy and Collins were roommates at Stanford.
Collins recounts hearing about Kennedy - who is not gay -- marching in Boston's Gay Pride Parade.
"I'm seldom jealous of others, but hearing what Joe had done filled me with envy," he wrote. "I was proud of him for participating but angry that as a closeted gay man I couldn't even cheer my straight friend on as a spectator. If I'd been questioned, I would have concocted half truths."
Kennedy wrote in a statement Monday, ""For as long as I've known Jason Collins he has been defined by three things: his passion for the sport he loves, his unwavering integrity, and the biggest heart you will ever find. Without question or hesitation, he gives everything he's got to those of us lucky enough to be in his life. I'm proud to stand with him today and proud to call him a friend."
CNN's Mark Preston, Jake Tapper and Kevin Liptak contributed to this report.