OWN: Oprah Winfrey Network August 2013 Highlights
Style Magazine Newswire | 8/1/2013, 3:50 p.m. | Updated on 8/1/2013, 3:50 p.m.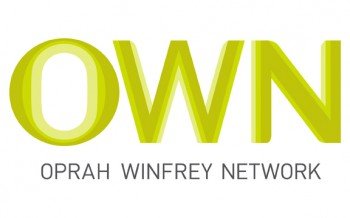 OPRAH'S NEXT CHAPTER (60 Minutes)
Sundays (9 p.m. - 10 p.m. ET/PT)
The award-winning primetime series features Oprah Winfrey as she steps outside of the studio for riveting, enlightening and in-depth conversations with newsmakers, celebrities, thought leaders and real-life families.
(P) Sunday, August 4 (9 p.m. - 10 p.m. ET/PT) Episode: Gloria Estefan
Oprah sits down for a traditional Cuban-style lunch with seven-time Grammy Award winner Gloria Estefan, the most successful Latin crossover artist of all time, at Gloria's home in Vero Beach, Florida. Oprah discusses Gloria's upbringing as a Cuban exile, her iconic career and how she got the world listening to Latin music, developing some of music's biggest stars including Ricky Martin, Jennifer Lopez, Shakira and Marc Anthony. She also shares her journey back from the bus crash in the 1990s that almost stopped her from ever performing again. Gloria is joined by Emilio Estefan, her husband of nearly 35 years and a 19-time Grammy Award winning musician and producer; 18-year-old daughter Emily Estefan; son Nayib Estefan, his wife Lara and their one-year-old son Sasha, the Estefan's first grandchild; and Lili Estefan, the Estefan's niece and a television host on Univision.
(P) Sunday, August 11 (9 p.m. - 10 p.m. ET/PT) Episode: Lee Daniels' The Butler
Oprah sits down with fellow cast members from "Lee Daniels' The Butler" including Academy Award-winner Forest Whitaker and David Oyelowo along with Academy Award-nominated director Lee Daniels to discuss the making of the highly anticipated feature film. They talk about filming in New Orleans with an all-star cast including John Cusack, Cuba Gooding Jr., Jane Fonda, Terrence Howard, Mariah Carey, Lenny Kravitz, Robin Williams, James Marsden, Alan Rickman, Vanessa Redgrave and Liev Schreiber and how they were able to depict the journey of one man, Cecil Gaines, who served eight presidents as the White House's head butler.
(P) Sunday, August 18 (9 p.m. - 10 p.m. ET/PT) Episode: Lindsay Lohan
Oprah and actress Lindsay Lohan come together for an exclusive highly anticipated in-depth conversation.
(P) Sunday, August 25 (9 p.m. - 10 p.m. ET/PT) Episode: Tina Turner
Oprah travels to the South of France for an intimate conversation with rock and roll legend, Tina Turner. In the only interview following the iconic singer's private wedding ceremony in Switzerland to longtime love Erwin Bach, Oprah joins Tina during a stop on their honeymoon, to talk love, retirement and her private life out of the spotlight.
OPRAH: WHERE ARE THEY NOW? (60 Minutes)
Sundays (10 p.m. - 11 p.m. ET/PT)
"Oprah: Where Are They Now?" tracks down "Oprah" show guests who made you laugh...and made you cry. Find out where they are now, plus see what happened to the biggest newsmakers of all time and how their lives changed after sudden fame and notoriety turned their worlds upside down.
(P) Sunday, August 4 (10 p.m. - 11 p.m. ET/PT) Episode: Life After Scandal: Milli Vanilli's Fab Morvan, Marla Maples, Danny Bonaduce
In 1990, pop duo Milli Vanilli became music's biggest scandal when it was discovered that they hadn't sung a note on their own record. Milli Vanilli's Fab Morvan tells his side of the story. "The Partridge Family" star Danny Bonaduce talks about being homeless and famous. Plus, Donald Trump's ex-wife Marla Maples talks about her spiritual side and her relationship with her daughter, Tiffany Trump, and the Trump family.