Come visit "The City of Angels"
Rebecca Briscoe | 8/7/2013, 8:19 p.m. | Updated on 8/7/2013, 8:19 p.m.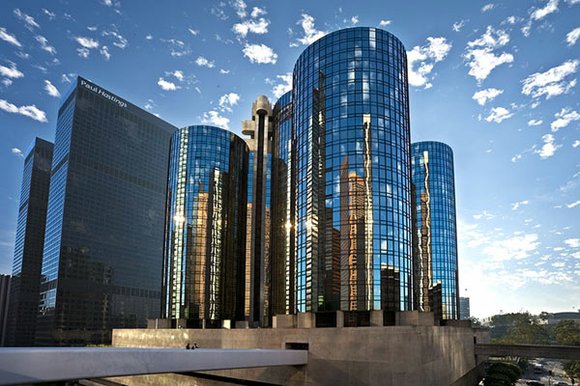 Los Angeles "The City of Angels" is one of the most sought after destinations for travelers both national and abroad. Whether your time away is business, pleasure, or even celebrity sightings let the Los Angeles Tourism and Convention Board be your official tour guide. LA has so much to offer today's jetsetters with signature staples such as the: Hollywood Walk of Fame, beautiful beaches, or a chic stroll down Rodeo Drive with the rich and famous, but don't forget to expand your horizons with the great restaurants and cultural attractions.
Arriving into LAX was a breath of fresh air. No longer was I drenched with the humidity of Houston, but the cool crisp air of Southern California. The effervescence was hypnotic, and I knew I would be embarking on some great times. I was anxious and excited at the same time because the Los Angeles Tourism and Convention Board put together an itinerary that was both jam packed, and exclusive to our taste.
Our hotel destination was the Westin Bonaventure. Upon walking into the downtown residence, I thought I was a diplomat with the prestigious foyer and outside elevators. Their deluxe accommodations fulfilled my every need with an exquisite view, walking distance to downtown attractions, and a very attentive staff.
Tourist Attractions: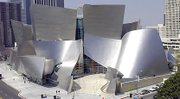 Walt Disney Concert Hall
Is the home of the LA Philharmonic, and was designed by famed architect Frank Gehry. The visual aesthetic left me awestruck from the architectural design and serene foliage.
Presently, the LA Phil is planning their 10th Anniversary Celebration of Walt Disney Concert Hall - Inside Out – Stay tuned for a month-long celebration led by Music Director Gustavo Dudamel honoring the 10th anniversary of Walt Disney Concert Hall and its impact on the Los Angeles community and landscape; performances featuring Conductor Laureate Esa-Pekka Salonen; a series of free community concerts with the LA Phil culminating in the first joint concert with YOLA at Walt Disney Concert Hall; opening night gala with Yo-Yo Ma; a unique installation by video artist and director Netia Jones; world premieres including Zappa's 200 Motels; special events and other commemorations.
California African American Museum
The California African American Museum is located in Exposition Park. CAAM exists to research, collect, preserve and interpret for public enrichment, the history, art and culture of African Americans. The museum conserves more than 3,500 objects of art, historical artifacts and memorabilia, and maintains a research library with more than 20,000 books and other reference materials available for limited public use.
The permanent collection includes paintings, photographs, sculpture and artifacts representing the diverse contributions of African Americans. The collection ranges from African art to 19th-century landscape. Along with its permanent collection, CAAM hosts specially mounted exhibitions curated out of its own collection, as well as traveling exhibitions from other museums. Educational programs both on and off site of lectures, workshops, innovative programs, and hands-on activities that serve public and private school students, as well as museum patrons and community visitors of all ages.