Big Girl Cosmetics Launches 2 New Bold & Beautiful Collections
Style Magazine Newswire | 8/8/2013, 11:57 a.m. | Updated on 8/8/2013, 11:57 a.m.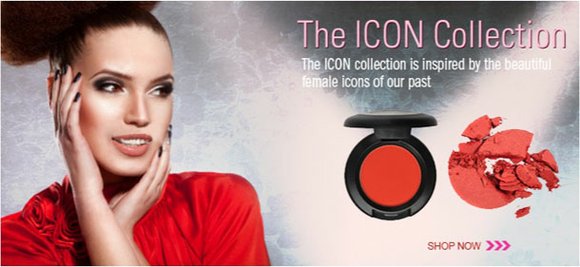 After winning a car during the famed "You Get A Car" Oprah Winfrey Show episode, Kiley Russell sold her prize and used the money to start Big Girl Cosmetics: a full cosmetic line providing rich, highly pigmented colors and foundations for an all-inclusive range of complexions. Founded nearly a decade ago, Russell gears up for a fall launch featuring 2 new bold and bright collections.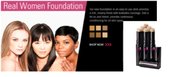 Inspired by the beautiful and strong female icons of our past, Russell introduces the ICON & Glam Rock collections. The ICON collection is a set of eyeshadows offered in a range of 12 stunning shades with matte and shimmer finishes. Great for on-the-go travel, the ICON shadows come in versatile shades that blend easily with one another to create a wide range of looks. A self proclaimed "tom-boy with lip gloss", Russell created the Glam Rock collection as an homage to the 80's Hip Hop B-girl. The collection features 12 high performing pure pigments that are never diluted with inferior fillers and can be worn as eyeshadow or liner.
Big Girl Cosmetics ICON and Glam Rock collections will hit Macy's stores in September 2013 and will be available at www.BigGirlCosmetics.com August 2013. The ICON collection eyeshadow will retail for $12 and the Glam Rock collection will retail for $23.
For more information, please visit www.biggirlcosmetics.com.
About Big Girl Cosmetics
Big Girl Cosmetics is a full service cosmetic line for poly-ethnic women. It is our mission to not only provide the best, state of the art products in the cosmetic industry but to also offer affordable beauty products that improve women's lives. Our goal is to empower women to take control and honor their bodies to make more informed choices and feel more secure with their own definition of beauty. We provide rich, highly pigmented colors and realistic foundations for a wide range of complexions. Our Big Girl is fast-paced, stylish, fearless, bold and ready for the world.