Sheryl Swoopes – Head Women's Basketball Coach at Loyola University
Kim Davis | 8/9/2013, 1:09 p.m.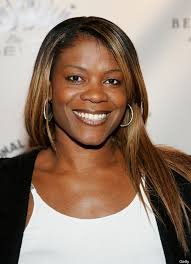 When the ESPN 'Nine for IX' Documentary on Sheryl Swoopes aired it was the first time many people learned that Swoopes is the women's basketball coach at Loyola of Chicago. She was named head coach in April, marking another milestone in the three-time Olympic Gold Medalist and four-time WNBA Champion's life.
While Swoopes is confident in her new role, the truth is she was actually looking for an assistant coaching position when she contacted Loyola. "I sent my resume to the associate AD (athletic director) at Loyola," she recalls. "I said I know you guys are looking for a head coach, but I wanted to send my resume to you so when you hire a head coach if he or she is interested in looking at my resume…here it is."
Well that associate AD passed the resume on to the athletic director who had another thought when she received it. In fact when she reached out to Swoopes one of the first things she asked her was 'why are you setting your sights so low, why not apply for the head coaching position?' "I was speechless," said Swoopes.
"I said I don't have any prior coaching experience and I figured you guys were looking for someone who had experience. She said I'd love to bring you in and interview you for the head coaching position. I tried to find every reason in the book why I shouldn't do it."
For Swoopes this opportunity and vote of confidence couldn't have come at a better time. Thing were back on track in her personal life and she was ready for the next step professionally. Though she's at a good place now, she admits the road has definitely been rocky. "Probably about five years ago I was at the lowest point in my life. I was at a very dark place and those times when you saw me at church I was just kind of lost. It was like I didn't know what else to do."
After losing everything, she did the only thing she could and that was surrender to a higher power. "I lived my life the way I wanted to live it until it just got to a point where I said I can't continue to do the things I'm doing, live the life I'm living. It got to a point where I was like alright God I give up."
Swoopes said at that point things seemed to almost immediately turn around. The six-time WNBA All-star and three-time most valuable player, was getting her game face back. This is the same player who scored 4,875 points during a 12-year WNBA career, led Texas Tech to an NCAA championship and had a Nike shoe named after her.
But this is a new day and Swoopes is starring in a new role. "It's not about me anymore. I've lived in the spotlight, good or bad; I've had the attention, now it's time for me to pass those lessons on to these 14 girls that I feel very responsible for. " It's that spirit that led Dr. M. Grace Calhoun, assistant vice president and athletic director, to give her the reigns of Loyola's women's program.
"I was so taken by how humble and unassuming she was," said Calhoun. "She said of course I haven't coached but I'd love to have any opportunity to give back to mentor young women and to get into the game. After three or four long phone conversations I said to my president I've got to bring her to campus for an interview because I think this is our candidate."
As it turned out, Swoopes was as impressive off the court as she has been for so many years on the court. She says it is clear to her that this is where she is supposed to be. "I immediately felt a connection with her (Calhoun) even through the phone. Her vision and her passion and how she wanted to change the culture of Loyola athletics. Not just women's basketball."
Calhoun says even though the season hasn't started she can already see the difference Swoopes is making. "She's an amazing combination of tough love. She's got the team disciplined and achieving well beyond what they had done in the past. But yet at the same time they know that she is first and foremost there for them and to develop them as people. So it's such a perfect fit for us right now."
Swoopes agrees. "It's a perfect fit. I didn't find Loyola, Loyola found me. Because this is the place where God wanted me to start my career off and I really believe that's the way it's supposed to happen."
Stay tuned, the next chapter in the Swoopes story is only beginning.