Sheryl Swoopes – Head Women's Basketball Coach at Loyola University
Kim Davis | 8/9/2013, 1:09 p.m.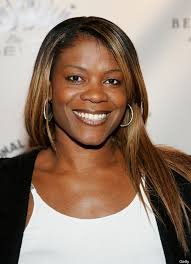 "I was so taken by how humble and unassuming she was," said Calhoun. "She said of course I haven't coached but I'd love to have any opportunity to give back to mentor young women and to get into the game. After three or four long phone conversations I said to my president I've got to bring her to campus for an interview because I think this is our candidate."
As it turned out, Swoopes was as impressive off the court as she has been for so many years on the court. She says it is clear to her that this is where she is supposed to be. "I immediately felt a connection with her (Calhoun) even through the phone. Her vision and her passion and how she wanted to change the culture of Loyola athletics. Not just women's basketball."
Calhoun says even though the season hasn't started she can already see the difference Swoopes is making. "She's an amazing combination of tough love. She's got the team disciplined and achieving well beyond what they had done in the past. But yet at the same time they know that she is first and foremost there for them and to develop them as people. So it's such a perfect fit for us right now."
Swoopes agrees. "It's a perfect fit. I didn't find Loyola, Loyola found me. Because this is the place where God wanted me to start my career off and I really believe that's the way it's supposed to happen."
Stay tuned, the next chapter in the Swoopes story is only beginning.