As Haze Clears, Are American Opinions on Marijuana Reaching Tipping Point?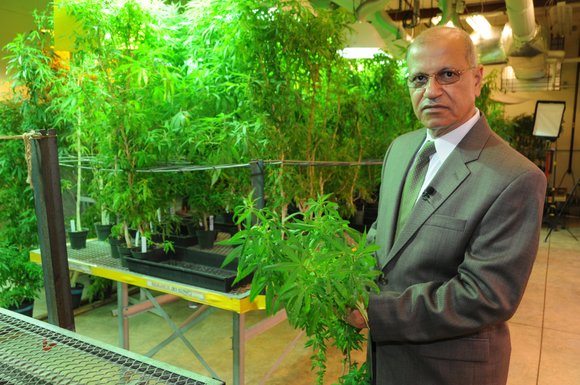 By Eliott C. McLaughlin
CNN
The question has dipped in and out of the national conversation for decades: What should the United States do about marijuana?
Everyone has heard the arguments in the legalization debate about health and social problems, potential tax revenue, public safety concerns and alleviating an overburdened prison system -- but there isn't much new to say.
The nation has moved from the abstract matter of "if" to the more tangible debate over "how," said Beau Kilmer, co-director of the RAND Drug Policy Research Center and co-author of "Marijuana Legalization: What Everyone Needs to Know."
Changing attitudes about weed are part of a larger shift in the country's collective thoughts on federal drug policy. Just this week, on the heels of CNN's Sanjay Gupta reversal of his stance on medical marijuana, Attorney General Eric Holder announced an initiative to curb mandatory minimum drug sentences and a federal judge called New York City's stop-and-frisk policy unconstitutional.
"Between Attorney General Holder's announcement, the decision made on stop-and-frisk and Dr. Gupta coming out with his documentary, it was a big week for drug policy," Kilmer said.
Peruse the Marijuana Majority website and you'll see decrying pot prohibition is no longer confined to the convictions of Cheech and Chong.
Today's debate involves an unlikely alliance that unites conservatives Pat Robertson and Sarah Palin with rapper Snoop Lion (aka Snoop Dogg), blogger Arianna Huffington and Jon Stewart of "The Daily Show." In June, the U.S. Conference of Mayors cited organized crime, a national change in attitude, the efficacy of medical marijuana and exorbitant costs to local governments in its resolution supporting "states setting their own marijuana policies," a stance similar to the one endorsed by the National Lawyers Guild and the Red Cross.
"I'm surprised by the long-term increase in support for marijuana legalization in the last six or seven years. It's unprecedented. It doesn't look like a blip," said Peter Reuter, a University of Maryland public policy professor with 30 years experience researching drug policy.
Reuter, who co-wrote the book "Cannabis Policy: Moving Beyond Stalemate," said he believes two factors are spurring the shift in national opinion: Medical marijuana has reduced the stigma associated with the drug, making it "less devilish," and the number of Americans who have tried the drug continues to rise.
Resistance fading
When Washington and Colorado legalized pot -- with strict controls by established state agencies and a coherent tax structure -- opponents weren't able to raise the money to fight the initiatives, which Reuter considers an "important signal that the country is no longer willing to fight this battle."
As important as the lack of resistance, Reuter said, is the subsequent response.
Though he doesn't see federal legalization on the horizon, he noted that the White House could easily shut Washington and Colorado down, either via a Justice Department crackdown or an IRS prohibition on tax deductions for the purchase of marijuana, which Reuter said would be a "killer for the industry."