My Toilet Paper Moment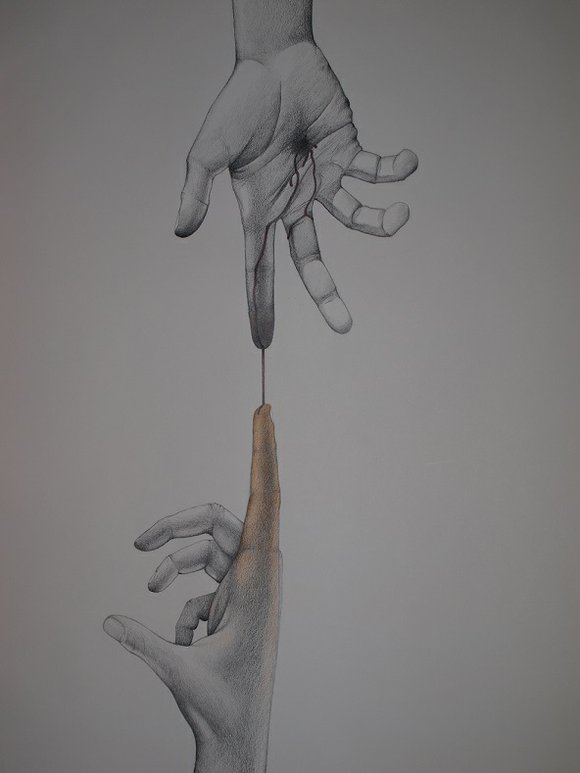 I began to read those words outloud to my friend on the phone and my voice cracked from the tears. I know she didn't understand what was going on and if I sounded crazy Shannon – SORRY 'BOUT THAT! I immediately had to hang up and call my husband and even he didn't fully get the significance of this passage. He kept questioning the specific verbiage since apparently my bible's version is the only one he could find that used the calendar stating the 18th day of December. He didn't understand the significance to me though, so I had to explain to both of them, and now you, what this all has to do with me and my life as a mommy to a Type 1 Diabetic Toddler.

You see I've talked a lot about the day our world was turned upside down by Diabetes. I can remember where I was on December 19th in the doctor's office fighting for my son's life and discovering all my fears were right. I have talked about the ups and downs of those early days and the sacrifices and changes our whole family has made ever since in the past year and a half. I've talk about my personal struggles with grief and anger and frustration and anxiety and worry and all of from the perspective of sitting on a ledge waiting on God to show me what to do next. But this passage, suddenly, shifted my focus so violently that I could barely catch my breath. I felt that God was shaking me and yelling, "NOT THE 19th STUPID WOMAN…THE 18TH…THE 18TH!" You see, as pivotal as the 19th of December was for us, the 18th of December was crucial for me. THAT was the day my Dear Dr. Sainted-Sent-From-Heaven happened to answer the call of this fractious worried mother…on a Saturday…when her practice had not even opened its doors. That was the day she spent over an hour on the phone with me as I tried to describe what was happening with my son. That was the day I was blessed to find a doctor who listened, who cared, and who gave me the backbone I needed to FIGHT! December 18th, 2012 was the first in a long line of blessings carefully laid down before us that we could have never seen coming. Yes you read that right, BLESSINGS. Beautiful gifts planned out to carry our lives thru what would prove to be the hardest days yet. The 19th of December, as rough as it was, did not happen as a surprise to God. He was there, with us, even then. I remember one of our church pastor's wife Sue taking me into the hallway of the emergency room and putting her hand squarely on my shoulders and looking me in my eyes and saying, "God is already here…He knew this was gonna happen and He has it all worked out." At the time I was screaming in my mind, "how will this EVER WORK OUT and be okay again." And her words fell sadly on deaf ears as I sobbed my ever-loving-guts out. But now, from the flip side of the ledge I was on, I see it. Instead of standing on the ledge waiting on God to place my steps, I was suddenly looking backwards and seeing each and every step God had already placed for me. From that first momentous call with my sainted doctor who gave me courage. From our home NOT selling until my much needed surgery was completed by doctors I knew I was safe with. And then our house selling RIGHT when it did just DAYS after my uncle's job shifted him oversees, thus freeing up my aunt's home for a toddler siege that was 10 months long. My husband's new job landing in his lap, unsought, just as we realized we needed benefits and mortgage help. The new home we have now, in a part of town we didn't know existed, but was right up the street from the church we now Proudly call home…the church providing a growing line of people willing to learn about our son's condition, and love on us, and help us in a very real and physical way. December 18th. While the seed was in the barn….before we ever knew what was about to hit us…God Blessed Us. Before our family had any idea about the ride Diabetes was about to be shove us into, God Blessed Us. We weren't thrust into a cross country move too soon, we were GUIDED thru one at just the right time. We were not stuck as houseguests overstaying our welcome for too long, we were GIVEN a safe haven to hide in while we found our footing. And we were NOT shoved into the world of diabetes alone, scared, and uneducated….No. We were placed, swiftly, into the hands of just the right people, at just the right times, to care for our precious baby and love on us in just the way we needed. And to anyone out there reading this right now who may be just receiving word that their own precious baby has been forever labeled with a tragic and/or lifelong condition…allow me to place my hands firmly on your shoulders and look you in the eyes and tell you too….