Kim Coles is Actress of The Year at The Ensemble Theater Houston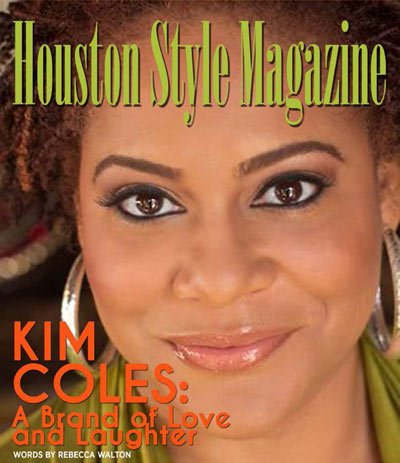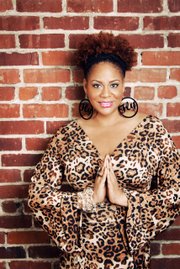 In the late 80's Kim Coles toured the stand-up comedy circuit, doing shows here and there until she came across an audition for a comedic actress who could do impressions. Confident in her natural ability she auditioned for the brand new sketch comedy called In Living Color. Since then, it's been all she wrote for the past two decades as her brand coagulated as a spirit of love and laughter.
We absolutely love comedienne / actress Kim Coles. During the 90's she "woo-woo-woo'd" us with her charm on In Living Color and Living Single. Her infectious smile is a staple within American sitcom history, and her one woman show, Oh But Wait, There's More has taken the country by whirlwind with her knee slapping theater comedy routine – from L.A. to N.Y. She made a pit stop in Houston TX, this weekend to be honored by The Ensemble Theater's Annual Celebrity Gala. Kim Coles was stunned into humility when asked by Houston Style Magazine, "How does it feel to be honored as Actress of The Year?" She states, "Aren't you supposed to be like 90 years old for something like this? Whose life is this?
Her fans know; and connect with her intimately because she moves, breathes and operates under love and laughter. Kim's brand is spot on as she engages her people with those doe eyes and puerile personality. But she is all grown woman with a fully developed perspective understanding that she is a special breed of entertainer to not have come from the theater. She started as a stand-up comedienne. Twenty-something years later she is Actress of the Year by one of the oldest black playhouses in America. True to form she says, "If theater is the distinguished grandmother of entertainment, then comedy must be that annoying cousin."
Kim Coles is everything but annoying. She is organically funny with an original personality and a generous heart. Ironically, being the comedic icon she is, she considers herself the go to girl who will get the job done. We enjoyed her in recurring roles throughout the years on popular sitcoms, most recently TV Land's The Soul Man. Unfortunately her schedule conflicted with every episode she was invited to star in this season. But that doesn't mean we won't be seeing Kim. Houston can get ready for Oh But Wait, There's More, looking to hit The Ensemble Theater in 2014.

Her one woman show lands anywhere she wants. If Kim finds a theater or platform worthy to accommodate her show, she books it. She knows that her mission is to make people smile as she continues on with her legacy. Kim The Speaker is a launch pad she uses to speak to people about finding their gift and maintaining self-worth. G.I.F.T.S. is a unique novelty extension of her brand. It's an acronym for gratitude, intention, forgiveness, triumph and self-love. After purchasing her book / personal journal, you can write personal anecdotes about your own G.I.F.T.S. It Works is her mission to help people achieve overall health and wellness with the added bonus of residual income. Imagine the lucky person who gets to be body wrapped by Kim Coles? These businesses and products are all a part of her "Kim-pire" being built through the lens of love and laughter.
To learn more about the author visit: http://rebeccathewriter.net