Mayor Annise Parker Cuts Insurance Premiums and Copays for City Workers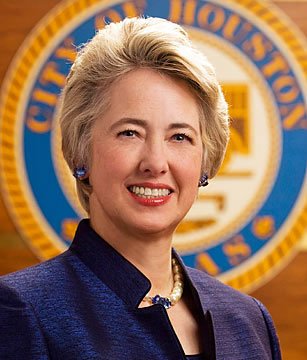 Mayor Annise Parker has approved a reduction in health insurance premiums for city workers, rolling back last spring's increased rates from 14.9 percent to 8.7 percent. The premium reduction is in addition to lower copays and reduced prescription drug costs.
"Thanks to our employees, and their decision to gain control of all aspects of their health and wellness, we are a healthier municipal workforce," said Mayor Parker. Due to their diligent participation in wellness programs, we ended the last fiscal year with a surplus in our health benefits fund. This is a shared cost system, so they are entitled to share in the savings."
The mayor's decision follows close analysis of health benefits claims trends by both the city and the Houston Organization of Public Employees. It is hoped that the combined cost reductions will provide some financial relief for employees while also ensuring they stay engaged in wellness activities.
The city's focus on employee wellness initially caused an increase in claims. That was the reason for the increase in premium contributions and copayments last spring. The city also moved an extra $14 million into the health benefits account to ensure minimum balances would be available to meet all claims. The new claims analysis indicates those increases were not needed, thus allowing for the reductions being announced this week.
"We budgeted very conservatively and have been transparent in reporting where we are at every step along the way," said Mayor Parker. "I make no apologies for that. It is the same fiscally-responsible approach we apply to all matters related to city finances."
"In April, HOPE members spoke before City Council rallying around the issue of affordable healthcare," said Melvin Hughes, President of the Houston Organization of Public Employees. "After detailed analysis we were able to provide the city with recommendations that found several opportunities for cost savings. This decision makes healthcare affordable for the workers that help make this city run. I am proud of our members for making this possible and thankful to Mayor Parker for being willing to listen."
The lower costs will go into effect on September 1, 2013 and will remain in effect through the plan year end on April 30, 2014.
The city is in the third year of a self-insured employee health benefits plan, meaning it pays only when employees submit claims rather than having to pay specified monthly costs.