Missouri City Mayor Honors Campbell for Anti-N-Word Initiative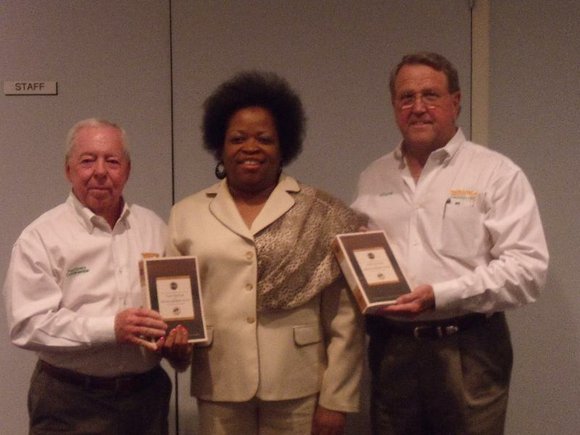 A string of incidents this year including Paula Deen, football players, the Trayvon Martin case and actors clearly indicates the need for an educational initiative that deters racial slurs and stereotypes.
In hopes of liberating minds from racial slurs, countering misinformation, promoting a more positive dialogue about blacks' contributions to America and providing students with culturally respectful literature; Tammie Lang Campbell in conjunction with the Honey Brown Hope Foundation purchased the first 100 revised editions of NewSouth Books' Adventures of Tom Sawyer and Huckleberry Finn. This revised edition is put in historical context by replacing "injun" with Indian and 219 references to the 'N-word' with slave.
To provide an option to students who no longer wish to be subjected to culturally insensitive, required reading, the Foundation is working with educational institutions and libraries to have the revised edition as an option for students and educators.
After residing in Missouri City for over 27 years and being recognized on a national, state and local level in Houston for promoting culturally respectful literature in the school system, Missouri City Mayor Allen Owen along with City Councilman Floyd Emery recently acknowledged Campbell's work during their August 5, 2013 Council Meeting.

In addition, each of them purchased a copy of the revised Mark Twain's Adventures of Tom Sawyer and Huckleberry Finn. This revised edition without the racial slurs: "nier" and "injun" has been submitted to the Fort Bend County Library System's donation review board for inclusion in the Missouri City Library's collection.