"Sheryl Sorrentino Tackles Faith and Race In Her Latest Novel"
Dawn Paul | 8/21/2013, 11:13 a.m. | Updated on 8/21/2013, 11:13 a.m.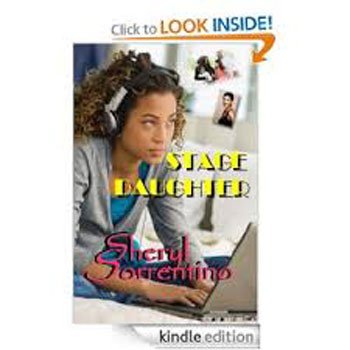 I did a lot of research and participated in discussions (chat rooms, etc.) so I could intelligently write about these subjects. I did research on the mosque. Also, I spoke with someone who has a Persian background who converted to the Muslim religion. She gave me great detail about her experience and gave me a reality check on the Muslim religion.
5. Some say that when you write you take risks. Do you see it as that or is this just your style?

I felt like I was taking a huge risk writing about the Muslim religion and 9/11. I didn't set out to offend, but I wanted my characters to be as realistic as possible. All the feedback and reviews so far have been positive.


6. You are a successful attorney as well as an author? Talk about how it's important for people to tap into all of their talents and not just stay in one lane.

I think it's important to tap into all of our talents, because if you don't you won't know you can be successful at it. It was thrilling when I started to write. You know you're in the zone when time flies while you're working on that passion. I discovered this passion and it has opened up a lot of avenues in all aspects of my life. There is so much emphasis on making a living, but we need to carve out space to fulfill or pursue talents. We are busy in our daily lives, but we have to find a way to do this.
7. I could really see your books turned into a movie or television series. Is that something you would consider trying to do?
I would love to see my work on television or the big screen. That would be awesome! I just have to keep getting my work out there and the sky's the limit.