Houston Symphony Centennial Opening Night with Renee Fleming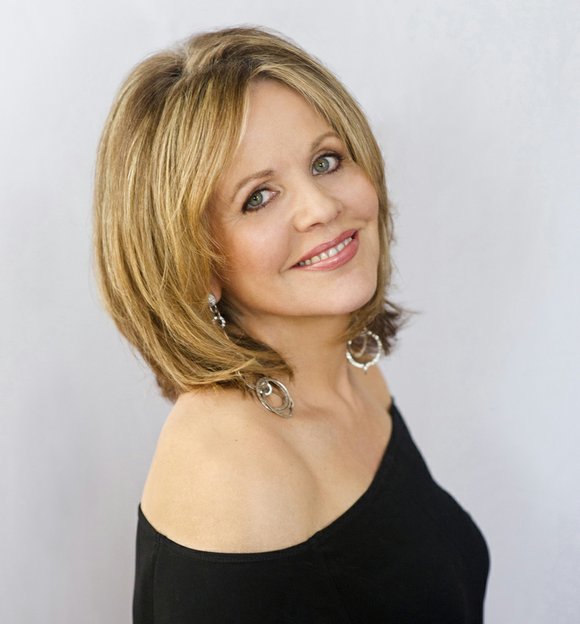 On September 7, the Houston Symphony will kick off its 100th Season with three-time Grammy® award winner and vocal superstar, Renée Fleming. Internationally known as a vocal diva and superstar on the stage, Fleming will captivate the audience with her sumptuous voice, consummate artistry and compelling stage presence as she joins the Houston Symphony to perform a mix of beloved German and Italian opera arias alongside Broadway favorites by Rodgers & Hammerstein and Leonard Bernstein. One of Spain's most distinguished international conductors, Juanjo Mena will lead the Houston Symphony and Ms. Fleming in this Opening Night performance that is sure to set the tone for a Centennial season of fantastic guest artists and extraordinary repertoire.
HOUSTON SYMPHONY SPECIAL
Jones Hall 615 Louisiana St. Houston, TX 77002
Saturday, September 7, 2013, 7:30 PM Opening Night with Renée Fleming Juanjo Mena, conductor Renée Fleming, soprano
Tickets from $29
About Juanjo Mena
Chief Conductor of the BBC Philharmonic in Manchester, England, Juanjo Mena is one of Spain's most distinguished international conductors.
Following a season conducting the symphonies of Boston, Chicago, Los Angeles, Cincinnati, Baltimore, and Pittsburgh, Maestro Mena returns to North America for a 2013-14 season that includes concerts with the Cincinnati Symphony and violinist Augustin Hadelich, St. Louis Symphony and pianist Benedetto Lupo and the Toronto Symphony with violinist Julian Rachlin.
Juanjo Mena's other activities this season include a BBC Philharmonic tour through Germany, Austria, Hungry, Croatia, Turkey and Spain and concerts with the London Philharmonic, Royal Stockholm Philharmonic, Rotterdam Philharmonic, Luxembourg Philharmonic, Helsinki Philharmonic, Orchestre du Capitole de Toulouse and Orquesta Sinfónica de Barcelona.
A guest of international festivals, Maestro Mena has appeared at the Stars of White Nights Festival in St. Petersburg, Russia, the Hollywood Bowl, Grant Park (Chicago), La Folle Journee (Nantes), and as a regular at the BBC Proms including two separate programs in the summer of 2013.
Throughout Europe, Juanjo Mena has appeared with the Dresden Philharmonic, Munich Radio Orchestra, Orchestre National de France, Orchestre Philharmonique de Radio France, Orchestre National de Lyon, Oslo Philharmonic, Norwegian Radio Orchestra, Danish Radio Symphony, Orchestra Filarmonica della Scala, Orquesta Nacional de España, Orquesta Sinfónica del Estado de São Paulo, Netherlands Radio Philharmonic and the BBC Scottish Symphony, to name only a few.
Recent Chandos releases with Mena conducting the BBC Philharmonic were awarded Gramophone's Editor's Choice: The Three-cornered Hat by Manuel de Falla, and an album of Gabriel Pierné works. Upcoming releases include works by Montsalvatge and Weber, along with Messiaen's Turangalila- Symphonie for Hyperion with the Bergen Philharmonic. Juanjo Mena's Messiaen interpretation is said to "utterly redefine the terms under which past/current/future Turangalilas need to be judged." (Gramophone, October 2012).
Born in Vitoria, Juanjo Mena began his musical training at the Vitoria-Gasteiz Conservatory (Basque Country). He studied composition and orchestration with Carmelo Bernaola and conducting with Enrique Garcia-Asensio at the Royal Higher Conservatory of Music in Madrid, where he received the Prize of Honor. Awarded a Guridi-Bernaolo Scholarship, he pursued further conducting studies in Munich with Sergiu Celibidache.
About Renée Fleming
One of the most beloved and celebrated musical ambassadors of our time, soprano Renée Fleming is known as "the people's diva" and was named 2012 Female Singer of the Year by the German Echo awards. She continues to grace the world's greatest opera stages and concert halls, now extending her reach to include other musical forms and media. Over the past few seasons, Ms. Fleming has hosted a wide variety of television and radio broadcasts, including the Metropolitan Opera's Live in HD series for movie theaters and television and Live From Lincoln Center on PBS.
As a musical statesman, Renée Fleming has been sought after on numerous distinguished occasions, from the 2006 Nobel Peace Prize ceremony to performances in Beijing during the 2008 Olympic Games. In January 2009, Ms. Fleming was featured in the televised We Are One: The Obama Inaugural Celebration at the Lincoln Memorial concert for President Obama. In 2012, in an historic first, Ms. Fleming sang on the balcony of Buckingham Palace in the Diamond Jubilee Concert for HM Queen Elizabeth II. Ms. Fleming has also performed for the United States Supreme Court, and in November 2009, celebrated the 20th anniversary of the Czech Republic's "Velvet Revolution" at the invitation of Václav Havel. An additional distinction was bestowed in 2008, when breaking a precedent, Ms. Fleming became the first woman in the 125-year history of the Metropolitan Opera to solo headline an opening night gala.
A three-time Grammy® winner, Ms. Fleming won the 2010 Grammy® Award for Best Classical Vocal Performance for Verismo (Decca/September 2009), a CD featuring a collection of rarely heard Italian arias. In June 2010, Decca and Mercury records released the CD Dark Hope, which features Ms. Fleming covering songs by indie-rock and pop artists. Recent DVD releases include Massenet's Thaïs and Rossini's Armida, both part of the Metropolitan Opera Live in HD series and Verdi's Traviata, filmed at London's Royal Opera House. Ms. Fleming's 2010 DVD Renée Fleming & Dmitri Hvorostovsky: A Musical Odyssey in St. Petersburg follows Ms. Fleming and baritone Dmitri Hvorostovsky to Russia, where they explore and perform in some of St. Petersburg's most historic locations. In recent years, this 13-time Grammy® nominated artist has recorded everything from Strauss's complete Daphne to the jazz album Haunted Heart to the movie soundtrack of The Lord of the Rings: The Return of the King. Her recording honors range from the 2009 Echo Award for Strauss's Four Last Songs to the Prix Maria Callas Orphée d'Or by the Académie du Disque Lyric for TDK's DVD production of Capriccio. In February 2012, Ms. Fleming received the Victoire d'Honneur, the highest award conveyed by the French Victoires de la Musique.
Ms. Fleming is a champion of new music and has performed works by a wide range of contemporary composers, including recent compositions by Henri Dutilleux, Brad Mehldau, André Previn and Wayne Shorter. Among her numerous awards are the Fulbright Lifetime Achievement Medal (2011); Sweden's Polar Prize (2008); the Chevalier de la Légion d'Honneur from the French government (2005); Honorary Membership in the Royal Academy of Music (2003); and honorary doctorates from Carnegie Mellon University (2012), the Eastman School of Music (2011) and The Juilliard School (2003), where she was also commencement speaker.
An advocate for literacy, Renée Fleming has been featured in promotional campaigns for the Association of American Publishers (Get Caught Reading), and the Magazine Publishers of America's READ poster campaign for the American Library Association. She was honored by The New York Public Library as a "Library Lion." Her book, The Inner Voice, was published by Viking Penguin in 2004, and released in paperback by Penguin the following year. An intimate account of her career and creative process, the book is also published in France by Fayard Editions, in the United Kingdom by Virgin Books, by Henschel Verlag in Germany, Shunjusha in Japan, and by Fantom Press in Russia.
In addition to her work on stage and in recordings, Renée Fleming has represented Rolex timepieces in print advertising since 2001. In 2008, she launched La Voce by Renée Fleming, a fragrance designed for her, with the proceeds benefiting the Metropolitan Opera. Master Chef Daniel Boulud created the dessert "La Diva Renée" (1999) in her honor, and she inspired the "Renée Fleming Iris" (2004), which has been replicated in porcelain by Boehm. Having been added to Mr. Blackwell's best dressed list, her concert gowns have been designed by Reem Acra, Gianfranco Ferré, John Galliano for Dior, Douglas Hannant, Christian Lacroix, Oscar de la Renta, Angel Sanchez and Vivienne Westwood. In addition to serving as the face of opera for two public transit campaigns in New York and London, Ms. Fleming has appeared on The Martha Stewart Show, Spectacle: Elvis Costello with..., The View and Prairie Home Companion as "Renata Flambé," among numerous other media outlets.
Ms. Fleming is currently a member of the Board of Trustees of the Carnegie Hall Corporation, the Board of Sing for Hope and the Advisory Board of the White Nights Foundation of America. In 2010, she was named the first ever Creative Consultant at Lyric Opera of Chicago. She is currently curating the creation of a world-premiere opera based on the best-seller Bel Canto for Lyric Opera's 2015-16 season.
About the Houston Symphony
During the 2013-14 Season, the Houston Symphony celebrates its 100th year as one of America's leading orchestras with a full complement of concert, community, education, touring and recording activities. The Houston Symphony is one of the oldest performing arts organizations in Texas whose inaugural performance was held at The Majestic Theater in downtown Houston on June 21, 1913. Today, with an annual operating budget of $30.4 million, the full-time ensemble of 87 professional musicians is the largest performing arts organization in Houston, presenting more than 280 concerts for 280,000 people, including 84,000 children, annually. For tickets and more information, please visit www.houstonsymphony.org or call 713-224-7575.