Mathew Knowles' Babymama Alexsandra Wright Publicly Apologizes To Tina Knowles For Ruining Her Marriage
Style Magazine Newswire | 8/28/2013, 12:53 p.m. | Updated on 8/28/2013, 12:53 p.m.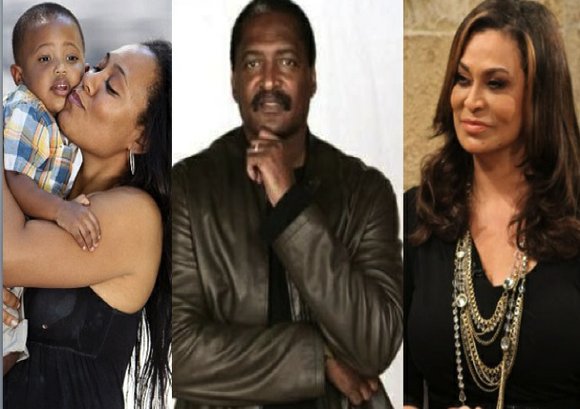 It's been nearly 4 years since Beyonce's father Mathew Knowles got caught in an affair that rocked the Knowles family, added to their bloodline, and eventually ended his 31-year marriage to Tina Knowles when she filed for divorce shortly after news of the affair went public.
Now, 4 years, a "secret" 3-year-old son and lots of court dates later, daddy Matty is about to have ish hit the fan all over again.
In light of recently alleged dead beat activity where the newly-married Mathew is concerned, his sidechick turned babymama Alexsandra Wright has issued a public statement to Sandra Rose where she puts him on full blast, detailing everything from her child support struggles, to how their affair began, and even how sorry she is for destroying the Knowles' three decade long marriage.
Check out the letter below:
"It is with a heavy heart we must head back to Superior Court to continue the fight for the rights of my son Nixon Knowles, who has proven to be Mathew Knowles' biological son. My family and I have exhausted every non-legal avenue to urge Mathew to be a responsible father and to follow the stipulated judgment we reached together, which was approved by California's Superior Court.
"We have attempted to appeal to him and his team to adhere to that agreement and the court's stipulated judgment in regard to our son's education, outstanding medical expenses and other issues, with the hopes of keeping this situation private, considering all parties involved. Unfortunately, we have been unsuccessful with any sort of private negotiation.
"I am deeply saddened that our personal business is being aired in such a public forum. As a result of false statements made by sources very close to our situation, rumors and innuendos are openly being spread about my son and me. Naturally the negative words affect both of our families, children and careers. Therefore, I find it unavoidable to remain silent.
Alexsandra starts out the lengthy letter by basically airing out Mathew for not holding up his end of their "private" child support arrangement and claims that this is the reason she has chosen to speak up now.