OWN: Oprah Winfrey Network Orders New Original Docu-Series 'Crazy.Sexy.Life.' From Core Media Group
Series Sneak Preview Airs Tuesday, September 3 at 10 p.m. Following the Fall Finale of "The Haves and the Have Nots"
Style Magazine Newswire | 8/28/2013, 3:29 p.m. | Updated on 8/28/2013, 3:29 p.m.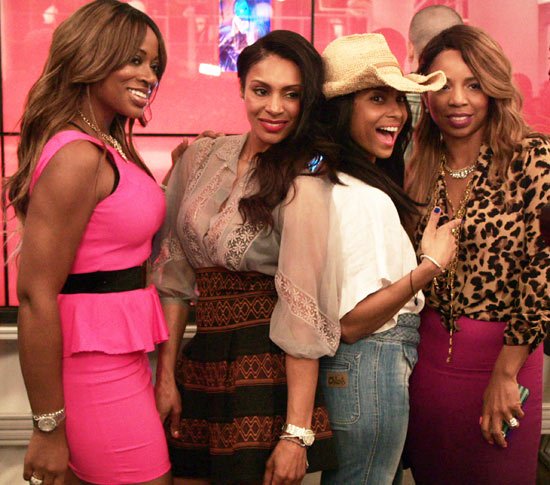 OWN: Oprah Winfrey Network announced today it has ordered straight to series the new original docu-series "Crazy.Sexy.Life." about the fast-paced lives of four fabulous friends living in New York City.  The network will offer a special sneak preview of the series on Tuesday, September 3 at 10 p.m. ET/PT following the fall finale of Tyler Perry's popular drama series "The Haves and the Have Nots" at 9 p.m. ET/PT.  The series will premiere in early 2014.
"We feel strongly that 'Crazy.Sexy.Life.' will resonate with our viewers," said Sheri Salata, president, OWN.  "Set against the backdrop of America's most vibrant and competitive city, this show details what real life is all about for a quartet of very different personalities who have embraced one another as 'family' for more than a decade, and who depend on one another unconditionally."
About "Crazy.Sexy.Life."
Kiyah, Bershan, Chenoa and Tiffany have known each other for more than ten years, and are constant sources of inspiration, support, competition and companionship to one another.  Kiyah, an ambitious and successful celebrity hair stylist, is the link that brought the four friends together, and New York City's legendary Harlem neighborhood is where the quartet come together on a regular basis … over drinks, lunches, dinners, you name it.  Two are married, two are single, and all are strong and fiercely independent women who believe in living out their dreams and not letting anybody or anything get in their way.
As she approaches the big 4-0, Kiyah is hearing the very loud ticking of her biological clock, even though her 27 year-old boyfriend may not be "the one."  Every minute counts for Kiyah and, as she says, "this next chapter in life is the one that counts most."  She loves her girlfriends and knows them all very well, and is not afraid to share her insights and opinions on each of them.  Chenoa put her life and a professional photography career on hold to build a family with her loving husband.  However, after spending more than $150,000 on fertility treatments, she is not even certain traditional marriage is right for her any more.
Bershan is a survivor, both literally and figuratively.  Stage four breast cancer didn't stop her and she is not letting anything else, either.  She is a dynamic businesswoman who earned her success through hard work and talent, and she appreciates every moment.  Bershan married well, and has enjoyed the perks of a wealthy husband for several years now, but she is too independent to be "kept," so she is ready to stake her claim as a successful businesswoman.  Tiffany, also a breast cancer survivor, is an outspoken free spirit who has always made her own way.  She manages a hot boutique fashion house in Soho, and doesn't need anybody to take care of her.
Even though both are breast cancer survivors and should be predisposed to love and support one another without question, Bershan and Tiffany are not really the best of friends.  A bit of bad blood stemming from a trip to Africa to promote breast cancer awareness that didn't go quite as planned has left the pair somewhat at odds.