Henry Louis Gates, Jr. Presents The African Americans: Many Rivers to Cross Premiering October 22 at 8 pm on PBS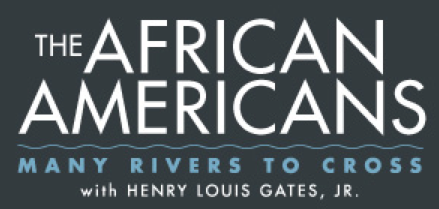 Episode Six: It's Nation Time (1968 – 2013)
Tuesday, November 26, 8-9 p.m.
· After 1968, African Americans set out to build a bright new future on the foundation of the civil rights movement's victories, but a growing class disparity threatened to split the black community in two. As hundreds of African Americans won political office across the country and the black middle class made unprecedented progress, larger economic and political forces isolated the black urban poor in the inner cities, vulnerable to new social ills and an epidemic of incarceration. Yet African Americans of all backgrounds came together to support Illinois' Senator Barack Obama in his historic campaign for the presidency of the United States. When he won in 2008, many hoped that America had finally transcended race and racism. By the time of his second victory, it was clear that many issues, including true racial equality, remain to be resolved. Now we ask: How will African Americans help redefine the United States in the years to come?
The African Americans: Many Rivers to Cross is the centerpiece of a multiplatform project including educational outreach events, a robust website, social media, and a companion book. Accompanying the broadcast is an ambitious national outreach initiative to extend the impact, utilization, and "life after broadcast" of the series, which will include development of digital educational resources, an educational poster and an educator's premium. The initiative will also include partnerships with PBS stations across the country, which will produce local broadcasts and host live professional development workshops.
The African Americans: Many Rivers to Cross' website (http://www.pbs.org/wnet/african-americans-many-rivers-to-cross/ http://www.pbs.org/wnet/african-americans-many-rivers-to-cross/ ) will include video from the series, including all six full episodes for a limited run, as well as scenes not included in the films. In addition to video, the website will elaborate on and explore the rich history covered in the series with text, timelines, images and other multimedia; include a collection of graphics featuring quotations from well-known African-Americans for individuals to share on a number of social media platforms; feature a blog by Gates that highlights 100 interesting and unexpected facts from African-American history; and invite viewers to submit and browse stories about and reactions to significant moments in history. The website will offer visitors the chance to personalize their experience and share series content on social platforms.
The anchor of the series' presence on social media platforms will be Gates himself — sharing content and behind-the-scenes photos from his own accounts on Facebook, Twitter and Instagram. Fans on social media will be offered early access to particular content and opportunities to connect with Gates and scholars from the program via live online social viewing events.
A companion book of the same name, written by Henry Louis Gates, Jr., and Donald Yacovone, which further explores the events portrayed in the series, will be published by SmileyBooks on October 1.
The African Americans: Many Rivers to Cross, the 13th and latest documentary from Gates, is a joint production of Kunhardt McGee Productions, THIRTEEN Productions LLC, and Inkwell Films in association with Ark Media. Henry Louis Gates, Jr., Peter Kunhardt, Dyllan McGee and Julie Anderson are executive producers. Stephen Segaller is executive in charge for WNET. Rachel Dretzin is senior producer. Leslie Asako Gladsjo is senior story producer.
Gates is the first filmmaker to employ genealogy and genetic science to provide an understanding of African-American history. He began the current trend of ancestry-related TV in America with the broadcast of African American Lives http://www.pbs.org/wnet/aalives/2006/index.html in 2006. His previous PBS series, produced in association with WNET, include Finding Your Roots http://www.pbs.org/wnet/finding-your-roots/http:/www.pbs.org/wnet/finding-your-roots/ (2012), Black in Latin America http://www.pbs.org/wnet/black-in-latin-america/ (2011), Faces of America http://www.pbs.org/wnet/facesofamerica/ (2010), Looking for Lincoln http://www.pbs.org/wnet/lookingforlincoln/ (2009), African American Lives 2
http://www.pbs.org/wnet/aalives/ (2008), Oprah's Roots: An African American Lives Special (2007), and African American Lives http://www.pbs.org/wnet/aalives/2006/index.html (2006).
Major corporate support for The African Americas: Many Rivers to Cross is provided by Bank of America. Additional corporate funding is provided by The Coca-Cola Company. Leadership support is generously provided by the Abby and Howard Milstein Foundation, in partnership with HooverMilstein and Emigrant Bank. Major funding is also provided by the Ford Foundation, Dr. Georgette Bennett and Dr. Leonard Polonsky in Memory of Rabbi Marc H. Tanenbaum, Richard Gilder, the Hutchins Family Foundation, the W.K. Kellogg Foundation and the National Endowment for the Humanities. Support is also provided by the Corporation for Public Broadcasting and PBS.