U.N. inspectors start leaving Syria; Obama meets with security team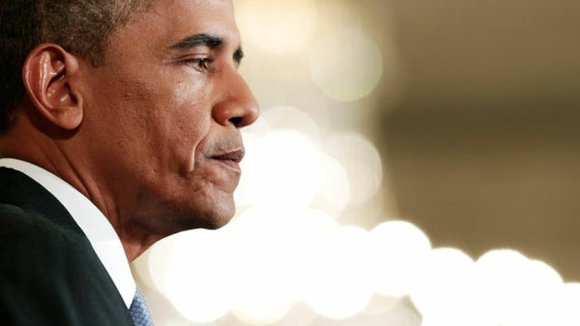 [Breaking news alert 12:40 p.m. ET]
The U.N. mission inspecting a suspected chemical weapons attack in Syria has been completed its collection of samples, said Martin Nesirky, spokesman for the U.N. secretary-general said Friday. Nesirky told reporters that inspectors visited a government military hospital in Damascus and will be leaving Syria on Saturday.
[Breaking news alert 12:22 p.m. ET]
Evidence of another deadly chemical weapons attack in Syria has surfaced, opposition activists said Friday. Seven people died and dozens were injured Monday in the attack on a school in northern Syria.
[Previously published story]
U.N. inspectors began leaving Syria on Friday as U.S. President Barack Obama met with his national security team ahead of the expected release of an intelligence report that blames Syria's government for last week's chemical weapons attack.
The coinciding developments came amid continuing U.S. signals of a possible military attack on Syria in response to last week's suspected poison gassing that reportedly killed hundreds of people in suburban Damascus.
Both friends and foes of the United States are demanding proof that the regime of Syrian President Bashar al-Assad gassed its own people, and the intelligence report, as well as the U.N. inspectors, were expected to provide more details as Washington tries to build an international coalition for a military response.
However, diplomatic and political developments this week raised the chances of the United States going it alone.
A U.N. Security Council meeting on Syria ended in deadlock Thursday, and Secretary-General Ban Ki-moon will try again to find consensus on a U.N. response when he meets Friday with the panel's five permanent members.
So far, opposition to any military response by Syrian ally Russia has scuttled U.N. action.
Overnight, Great Britain's Parliament voted down a proposal on taking part in a military response. The outcome was a blow to Obama's hopes of getting strong support from key NATO allies and some Arab League states if Russia undermined a U.N. resolution as expected.
A regional NATO ally, Turkey, on Friday backed the U.S. contention that al-Assad's regime was responsible for the chemical attack.
"The information at hand indicates that the opposition does not have these types of sophisticated weapons," said Turkish Foreign Minister Ahmet Davutoglu. "From our perspective, there is no doubt that the regime is responsible."
Meanwhile, doubts about military intervention also have escalated in the U.S. Congress, where legislators from both parties demand more answers from the Obama administration and some reject any U.S. military response.
In Washington, U.S. Secretary of State John Kerry was scheduled to speak about Syria at the State Department on Friday at 12:30 p.m. ET.
Before that, Obama met with his National Security Council to discuss the Syrian chemical attack, a White House official told CNN on condition of not being identified.
Alone or together?
The White House has made clear that the United States will respond in some form to the Syrian use of banned chemical weapons, but said Obama was still deciding exactly what to do.