Accident crushed firefighter's body, not his spirit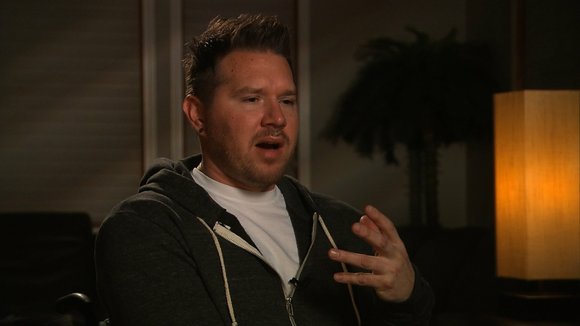 By Brendan Milewski
Special to CNN
In the Human Factor, we profile survivors who have overcome the odds. Confronting a life obstacle -- injury, illness or other hardship -- they tapped their inner strength and found resilience they didn't know they possessed. This week we introduce you to Brendan Milewski, who bravely served in the Detroit Fire Department for over a decade before one act of arson ended his career and changed his life forever.
When people find out you're a firefighter, the first question they ask is: "What made you join the fire service?"
This is typically followed by: "My dad, grandpa, or uncle was on the job."
That wasn't the case for me. Instead, interest in a career in public safety came in waves throughout my adolescence. I assure you, I am a first and last generation firefighter.
It first started at age 13, when I was spending the night at a friend's house in the neighborhood where I grew up. After seeing an ambulance race down the street, we went outside to find the house two doors down on fire. The closest fire company hadn't arrived yet.
I had a front-row seat to the entire scene. I heard the sirens, smelled the smoke, saw the rigs arrive, and watched as these courageous men entered the house and pulled three people out of the fire.
They performed CPR on the victims right on the front lawn. Unfortunately, two of them didn't make it. For months afterward, the distant wail of a fire engine's siren would cause my heart to race with fear. To witness such a chaotic and tragic event at a formative age left one hell of an impression on me.
After high school, I began taking classes at a community college in pursuit of a career in the fire service, but there was only one municipality I wanted to work for, the City of Detroit. So in 1998, I submitted my application, along with over 13,000 other hopefuls. In July 1999 I hit the proverbial lottery and was hired into the Detroit Fire Department.
Landing a career in the world's best and busiest fire department at the age of 20 was a dream come true, even if it meant making only $725 every other week in my first year.
I wasn't yet 21, and still had my first driver's license, issued to me when I was 16. Imagine the look on everyone's faces when I had to present my ID to my superior officers. The baby-faced mug shot earned me the nickname "Doogie." I cemented it for eternity by letting the guys know how much I hated it.
As I started to get acclimated to my career within the DFD, the opportunities to prove myself to the brotherhood came quickly. Early in a firefighter's career, he waits anxiously for that next fire run to come in, so he can hone his craft and show his contemporaries he is trustworthy.
The novelty soon wore off for me, as we were often summoned five or six times a night. It didn't take long to see the devastating effect fire has -- an effect that resonates throughout the community.