Doing it with the DON!
Susie Stillwell | 12/5/2013, 11:41 a.m. | Updated on 12/5/2013, 11:41 a.m.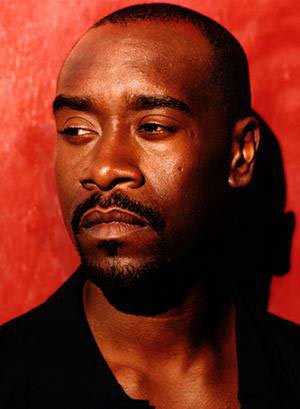 Donald Cheadle might be the best actor around yet to win an Oscar. His only Academy Award nomination came in 2005 for his powerful performance as Paul Rusesbagina in Hotel Rwanda.
But he's been delivering an abundance of critically-acclaimed work both before and since in such films as Devil in a Blue Dress, Boogie Nights, Rosewood, Ocean's Eleven, Crash, Traffic, Swordfish, Talk to Me, Mission to Mars, Traitor, Rush Hour 2, Bulworth and Reign over Me.
In this spirited tete-a-tete, Don talks about his latest outing as NYPD Detective Tango Butler in Brooklyn's Finest, a gritty cop saga directed by Antoine Fuqua and co-starring Wesley Snipes, Richard Gere, Ellen Barkin and Ethan Hawke.
Susie Stillwell/Juicy Culture:  Hi, Don, thanks for the time.
Don Cheadle: Thank you.
SS/JC: How did you prepare for this role as an undercover detective?
DC: I spent some time with several police officers who are actually doing the same type of work in Brooklyn.
SS/JC: Citing the maxim "Great actors do not act, they show their true selves to the camera,"  are there any parts of your psyche you have not yet explored on camera?
DC: After making 40-something films, if there's anything I haven't revealed yet, it's probably best kept under wraps.
SS/JC: Was the energy on the set of Brooklyn's Finest was similar to working with the large ensemble of talented actors in Ocean's Eleven?
DC: No, this was a very different experience.
SS/JC: Is there's any truth to the rumor that you're planning to do a Miles Davis bio-pic.
DC: Yep, I'm working on it now.
SS/JC: Is it true that you've done standup comedy?
DC: Yes, but not anymore.
SS/JC: Is it true that you play the saxophone?
DC: Yes, but I'm playing the trumpet now?
SS/JC: What are you listening to on your iPod?
DC: Miles Davis.
SS/JC: I know who you're favorite trumpeter is. How about saxophonist?
DC: Coltrane.
SS/JC: What was the last book you read?
DC: Miles Davis' autobiography collaborated on with Quincy Troupe.
SS/JC: When you look in the mirror, what do you see?
DC: The same guy I see every day.
SS/JC: Do you have any regrets?
DC: In life? Of course!
SS/JC: Where in L.A. do you live?
DC: I'd rather not say.
SS/JC: What is your favorite dish to cook?
DC: Whatever my kids want to eat.
SS/JC: What are you're favorite foods to eat?
DC: Comfort foods… macaroni and cheese, and meat loaf.
SS/JC: Who was your best friend as a child?
DC: My siblings and my cousins.
SS/JC: Who is your favorite clothes designer?
DC: Boss.
SS/JC: What advice do you have for anyone who wants to follow in your footsteps?
DC: Don't.
SS/JC: If you could have one wish instantly granted, what would that be for?
DC: That the world would take the issue of global warming seriously.
SS/JC: Thanks again for the interview, Don, and best of luck with the film.
DC: Thank you Susie. Oh interesting name for a column. Juicy Culture.
SS/JC: You know me. Always in the mainstream... Thanks again my brother.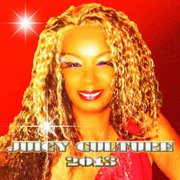 Juicy Culture is hoping all had a wonderful Thanksgiving Holiday. for the Christmas interview, I have someone so very dear and special to me to start the New Year of with a zing.
We are keeping it in the Black and Reel to Reel. For comments go to susiestillwell.com, click on Juicy, scroll to comments or email us at juicy_culture33@yahoo.com.