Local 10-Year Old Partners with National Retail Brand to "Sock Out Poverty"
Style Magazine Newswire | 12/5/2013, 3:32 p.m. | Updated on 12/5/2013, 3:32 p.m.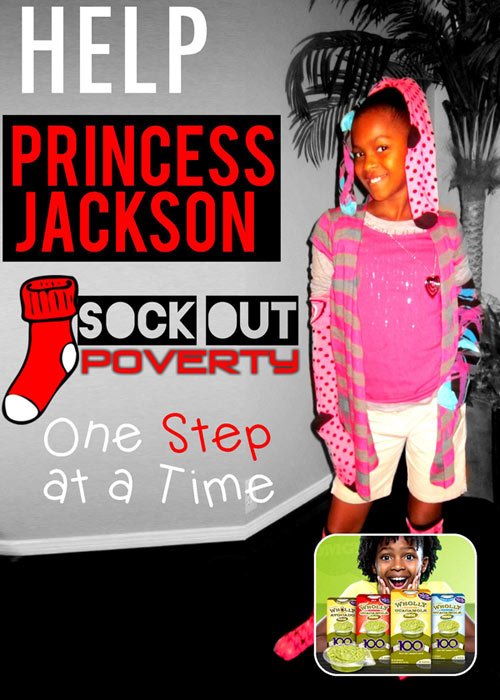 The "Sock Out Poverty" campaign was birthed by child actress Princess Jackson when talking with her dad (an HPD officer), about homeless people without any socks he saw on his patrol. Coming up with a quick solution to purchase socks and pass them out to those in need inspired Princess to come up with a way to give socks to every man, woman and child in the community without a decent pair of socks! She has partnered with Wal-Mart, who has donated socks, and Little Lord and Ladies children's boutique, which a drop off donation site, for her "Sock Out Poverty" Campaign. The "Sock Out Poverty" Campaign will continue until December 24th ending with Princess delivering socks to those in need within the Houston and surrounding communities.