Edwards Competes for Miss Jr. Teen Houston
Jo-Carolyn Goode | 12/6/2013, 3:29 p.m. | Updated on 12/6/2013, 3:27 p.m.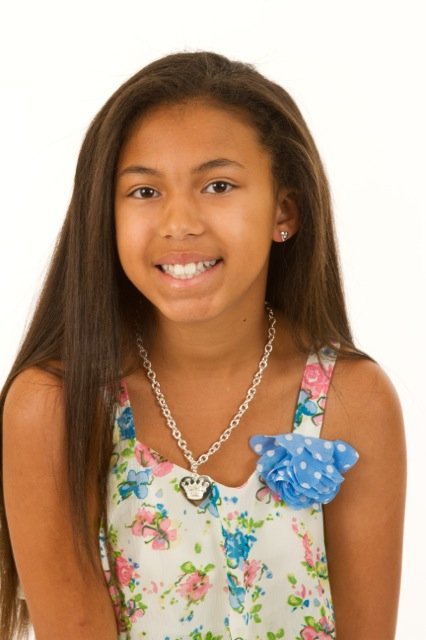 This weekend Nola Edwards will compete in the Miss Jr. Teen Houston Pageant on Sunday, December 8, 2013.

She learned of her acceptance after going through the pageant's preliminary interview process of accepting contestants. She is now having a hard time containing her excitement.
Edwards will compete in one of four divisions for the coveted title against ladies ages 7 to 19. If Edwards is successful in gaining the title she will advance to the national competition that will happen in Orlando, FL. On that level Edwards could put her claim on over $30,000 in prizes and awards that will be presented.
Most important, she will display her personality and interviewing skills while interviewing with this year's Houston judging panel. Personality is the number one aspect that each contestant is judged on during all phases of competition.
Any business, organization, or private individual who may be interested in becoming a sponsor to Bonds may contact the Miss Jr. Teen Houston pageant coordinator, at 1-877-403-6678.