5 Meaningful Quotes by Nelson Mandela
Jo-Carolyn Goode | 12/10/2013, 7:20 a.m. | Updated on 12/10/2013, 7:20 a.m.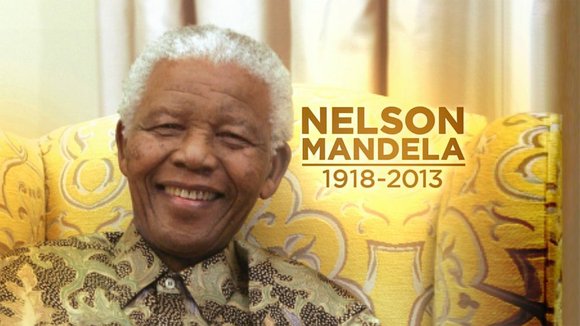 In honor of Nelson Mandela's legacy continue his legacy of peace, helping your man, and the fight for justice for all.
"It is better to lead from behind and to put others in front, especially when you celebrate victory when nice things occur. You take the front line when there is danger. Then people will appreciate your leadership." ~Nelson Mandela
There are too many times when I have seen people rushing to appear in front of a crowd after all the work is done and far too least times when I see those same folks in the trenches. Everyone can't stand center stage when they are not willing to stand in the back light.
"If you want to make peace with your enemy, you have to work with your enemy. Then he becomes your partner."~Nelson Mandela
If this quote was embodied by everyone what a wonderful this would be. Just imagine how much we could accomplish if we stop fighting one another and would learn from and work with one another.
"Forget the past."~Nelson Mandela
Three simple words with so much power. Forgetting the past takes strength. But in doing so, it can bring so much peace. I am sure that forgetting the past will one becoming healthier due to less stress. I am sure that the world could be made better if one would let go of past hurts.
"There is nothing I fear more than waking up without a program that will help me bring a little happiness to those with no resources, those who are poor, illiterate, and ridden with terminal disease." ~ Nelson Mandela
Don't think you are making in this world by yourself. You had someone pushing from behind. Someone praying on their knees for you. Someone gave you a helping hand. Pass that love one on to someone else who is in need.
"It always seems impossible until it's done."~Nelson Mandela
How many times have you cut yourself short because you the task at hand was simply impossible. Stop living in the impossible, live in the possible. There is a first time for everything.