Duke's Dark Girls
Susie Stillwell | 12/12/2013, 11 a.m. | Updated on 12/12/2013, 11 a.m.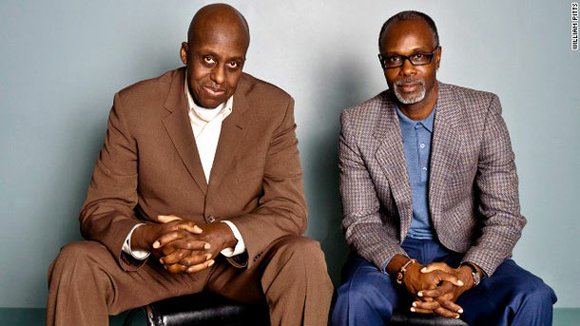 One Village Entertainment, an entity of RLJ Entertainment, announces the DVD release of the captivating documentary DARK GIRLS, directed by Bill Duke and D. Channsin Berry. DARK GIRLS, featured on OWN: Oprah Winfrey Network, the powerful documentary earned the networks highest rated documentary to date with one million viewers tuning in and joining the conversation online.
Has anything really changed since the days of American slavery when dark-skinned Blacks were made to suffer even greater indignities than their lighter skinned counterparts? Ask today's dark Black woman.
Dual documentary Directors/Producers D. Channsin Berry (Urban Winter Entertainment) and Bill Duke (Duke Media) took their cameras into everyday America in search of pointed, unfiltered and penetrating interviews with Black women of the darkest hues for their emotional expose', "Dark Girls".
It explores the roots of classism, racism and the lack of self-esteem within a segment of cultures that span from America to the most remote corners of the globe. Women share their personal stories, touching on deeply ingrained beliefs and attitudes of society, while allowing generations to heal as they learn to love themselves for who they are.
Yvonne Hampton is 69 years old, and lives clear across the country from her older brother, Bill. But she can still rely on him to look out for her -- just as he did when she was growing up.
"The way our parents raised us, we stood up for ourselves, and my brother always protected me," Hampton said.
Even though Bill stuck up for his little sister as they came of age in Poughkeepsie, New York, he couldn't always protect himself, or her, from the cruel words of playmates that viewed their dark skin as offensive.
"We were made fun of, called 'Little Black Sambo' -- that was our introduction to kindergarten," she said. "You were made to feel 'less than' because your skin was darker, and (that) being dark brown or black was ugly."
Hampton's experiences as a "dark girl" were an inspiration for Bill Duke's documentary that explores the sometimes painful, undercover story of colorism -- discrimination based on skin tone -- inside and outside the black community.
Now a respected actor and filmmaker, Duke used his industry clout to bring attention to the issue.
When it premiered on the OWN channel earlier this year, the film stirred spirited conversation about black beauty, just as it did at screenings around North America.
"DARK GIRLS is a phenomenal documentary that opens the door on that light skinned/dark skinned thang," Oprah tweeted in June.
After the trailer hit the Web in 2011, the filmmakers soon learned that the issue did not only resonate among darker-hued American women.
"I started getting e-mails from women in Poland, and I was thinking to myself, I don't know any black women in Warsaw, or Poland or other places around there," Berry said. "And I kept getting correspondences from women's groups in the Netherlands asking us to talk about this, and screen the movie. And it was deep."
Co-directors Bill Duke and D. Channsin Berry shared Juicy Culture what they learned making the film and how the conversation began.