Nomfusi Brings Mama Africa to Life in the New Movie 'Mandela: Long Walk to Freedom'
Keandra "Ke Ke" Scott Tatum | 12/19/2013, 10:10 a.m. | Updated on 12/19/2013, 10:10 a.m.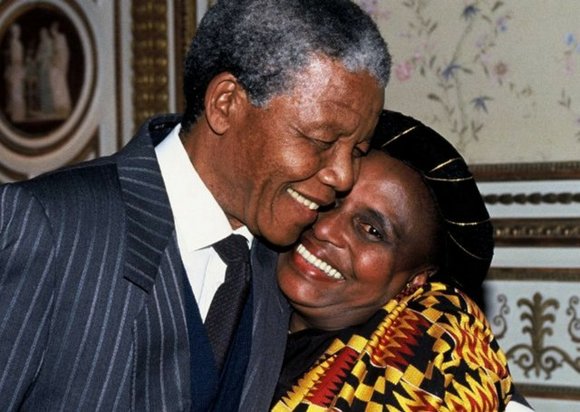 In the phenomenal film, 'Mandela: Long Walk to Freedom', you can't help but to wish that you could rewind to the scene where Miriam Makeba is in a local night spot, played by Nomfusi Gotyana, a South African powerhouse vocalist. Miriam Makeba a.k.a Mama Africa was a civil rights activist who campaigned against the apartheid & utilized her creative outlet to speak out against racial segregation. In spite of the adversity of poor health due to being diagnosed with cancer & South Africa's struggles during apartheid, Miriam was able to obtain Grammy awards & become the first artist to popularize African music around the globe with a hint of jazz & classic infusion. During her career Mama Africa collaborated with many music legends including Dizzy Gillespie, singer & actor Harry Belafonte, & Paul Simon.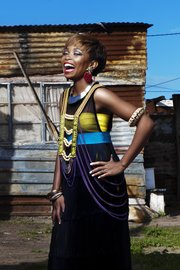 I was able to catch up with Nomfusi via Skype in Johannesburg, Africa to discuss her first major movie role in, 'Mandela: Long Walk to Freedom'.
Keandra "Ke'Ke" Scott: What was it like to portray such a powerful music legend, Miriam Makeba, a.k.a. Mama Africa, in 'Mandela: Long Walk to Freedom'? How did you prepare for this roll?
Nomfusi Gotyana: It was beautiful & I had a chance to study her. I learned similarities between our lives especially since both our mothers were sangomas (traditional South African healers). We both started young with local groups & very much involved in the liberation of South Africa. Miriam Makeba was an extraordinary lady. I wanted to bring that spirit in my presence in the delivery of the song. It was totally amazing trying to get into her shoes. She has a way of delivering her songs; she would sing a serious message. Makeba expression (smile) was really strong (painful), it is a very popular thing in African music to sing about their pain & hope within.
KS: What was it like to work alongside the multi-talented actor Idris Elba (I'm pretty sure everyone asks this out of their personal curiosity ha ha)?
NG: Everyone asks me this question, ha ha. I've seen him in other movies, but he became my favorite actor after the filming of 'Mandela'. I respect him trying to learn & speak in xhosa; it was beautiful. Although he doesn't look like Mateba, he brought him to life! You immediately forget he doesn't look like him because his spirit really portrays Mateba.
KS: Who did you bond with the most on set &/or who made some of the most memorable moments for you?
NG: I made the most bond with the director, Justin Chadwick, because he wanted to hear my side of the Mandela & Miriam story. People needed to know the young Mandela before becoming the hero of the world; it's exactly what Idris portrayed. I think I speak for everyone when I say this.
KS: What has life been like for you after the filming of 'Mandela'?
NG: I flew out to the premiere of the film in Hollywood, Los Angeles, CA [at ArcLight Cinemas on Tues. November 11, 2013] & I have been performing throughout Germany & Swaziland.