Jazz Artist Eden Brent to Play Special Mardi Gras Show in Galveston
Style Magazine Newswire | 2/5/2013, 2:37 p.m. | Updated on 2/5/2013, 2:37 p.m.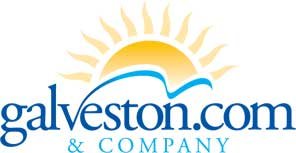 Galveston.com & Company and local Galveston pub The Wizzard are thrilled to announce a special Mardi Gras performance by Mississippi-based jazz & blues artist Eden Brent, coming to Galveston Friday, February 8th, at 8pm. Brent will perform at The Wizzard, located at the corner of 24th & Church, in downtown Galveston. Admission is free.
Eden Brent's piano playing and singing style ranges from a melancholic whisper to a full-blown juke joint holler. She's simultaneously confident and confiding, ably blending an earthy meld of jazz, blues, soul, and pop as she huskily invites listeners into her lazy, lush world.
That world lies just north of Greenville, Mississippi on the two-lane Highway 1, which follows the twists and turns of the river through fecund swampland, time-forgotten plantations, and blink-and-you'll-miss-'em communities like Rosedale, Beulah, and Stovall before it dead ends into Highway 61 just south of Onward.
It was there that Brent was able to develop her gutsy vocal-and-piano chops via family sing-a-longs and a 16-year apprenticeship with the late blues pioneer Boogaloo Ames, who ultimately dubbed his student "Little Boogaloo."
"Music school taught me to think, but Boogaloo taught me to boogie-woogie," says Brent, who appeared alongside her mentor in the 1999 PBS documentary Boogaloo & Eden: Sustaining the Sound and in the 2002 South African production Forty Days in the Delta.
Where most 21st century roots musicians merely emulate their heroes, Brent and Ames were both "soul mate and road buddies," says lifelong friend (and acclaimed journalist) Julia Reed. "She was a young white woman of privilege and he was an aging black man in the Mississippi Delta, but theirs is a phenomenal story of mutual admiration and need."
Yet much more than the blues flows through Brent's talented hands: Critics laud her "Bessie Smith meets Diana Krall meets Janis Joplin" attitude, compare her to jazz/pop dynamos Norah Jones and Sarah Vaughn, and wax effusively about her "whiskey-smoke" voice, which serves as a constant reminder that Greenville, nestled into a bend of the Mississippi River, is located a few hundred miles north of New Orleans.
The Wall Street Journal proclaims Brent as "a force to reckon with...aggressive, sultry, hot and cool." NPR Music says her music is "irresistibly fresh." Garden & Gun says "onstage, she's a dynamo, pounding the keys while she sings and hollers like she's straight out of a juke joint." And USA Today named her an August 2010 "Pick of the Week."
Brent's 2010 album Ain't Got No Troubles was nominated as Album of the Year. She also captured Acoustic Album of the Year, Acoustic Artist of the Year, and the Pinetop Perkins Piano Player of the Year in the annual Blues Music Awards in 2011.
Whether booked as a solo artist or bandleader, Brent's performance is fresh and spontaneous, often filled with audience requests and participation. Her unshakable talent and her carefree demeanor have taken her across the country and around the world, but the 2009 Blues Music Awards cemented Eden's place as one of the fresh voices propelling this vital American music forward. She was nominated in four categories, winning both "Acoustic Album of the Year" and "Acoustic Artist of the Year" honors (joining Buddy Guy, B.B. King, and Janiva Magness as the only multi-category winners for the year). As Chip Eagle, publisher of Blues Revue, BluesWax, and Dirty Linen says, "in Eden's huge playing and singing you can hear the ghosts of Mississippi in a duet with the future of the blues." The album is available for purchase online here: http://yellowdogrecords.com/eden/
Brent is in Galveston as part of the inaugural Cruise Krewe, a Mardi Gras-themed cruise departing Monday, February 11th onboard Carnival Triumph. She'll perform live on multiple occasions throughout the 5-night sail to Cozumel and Progreso.