Embattled country star Mindy McCready dead at 37 of apparent suicide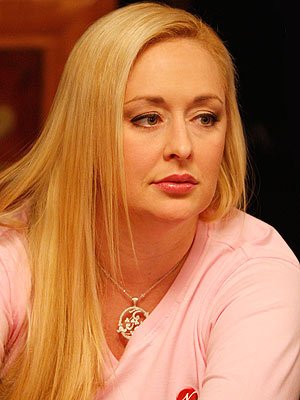 By Ed Payne
They seemed so triumphant at the time: the lyrics to country music star Mindy McCready's hope-filled title track to her most-recent album "I'm Still Here."
Now, those words sound like a cry for help.
"On a cold dark cloud, with nowhere to fall but down, like a single, naked, unrelenting tear ... I'm still here."
On Sunday, McCready, whose turbulent personal life overshadowed her music, was found dead on the front porch of her Arkansas home -- the victim, authorities said, of a self-inflicted gunshot wound.
She was 37.
McCready leaves behind two boys -- a 6-year-old and a 10-month-old.
Just a month earlier, police had paid another visit to the house in Heber Springs.
On that day, they found the infant's father -- record producer David Wilson -- dead on the porch.
He too had apparently taken his own life. He too had used a gun.
Spiraling downward
McCready burst onto the music scene in 1996 with her debut album "Ten Thousand Angels."
It sold more than 2 million copies. Her chart-topping hit "Guys Do It All The Time" followed that same year.
In all, she put 14 songs and six of her albums on the Billboard Country charts.
But through it all, she was spiraling downward. And the fall was painful and precipitous.
She struggled with addiction and mental illness, often publicly.
In 2004, McCready was placed on three years' probation after she pleaded guilty to fraudulently obtaining the painkiller OxyContin at a pharmacy.
The next year, she was arrested for drunk driving in Nashville, and was beaten and choked by ex-boyfriend Billy McKnight, who was charged with attempted murder.
"Yes, things have been going bad," she said in a CNN interview in 2005. "I think it's God's way of getting my attention saying, 'You better wake up, girl. I have important stuff for you to do in life,' and I've definitely been preoccupied or sidetracked doing the wrong things."
Before 2005 ended, McCready had suffered two drug overdoses, was arrested on drug charges, was pregnant with McKnight's child and, authorities say, attempted suicide.
She attempted suicide again in 2008, authorities say, and had another drug overdose in 2010 before joining the cast of VH1's "Celebrity Rehab with Dr. Drew." The reality show chronicles the life of celebrities as they're treated for alcohol and drug addiction.
Celebrity rehab
Dr. Drew Pinsky said he contacted McCready last month after her boyfriend's death.
"When I heard she was struggling, I did reach out to her and urged her to go to take care of herself, get in a facility if she felt she needed," said Pinsky, who hosts his own program on CNN's sister network HLN.
"Her biggest fear was the stigma of doing so and what people would think if she, God forbid, took care of herself. And this to me is the most distressing part of this story. She is a lovely woman, we have lost her, and it didn't have to go down like this."