Former Harris County Attorney Mike Driscoll Passes Away Today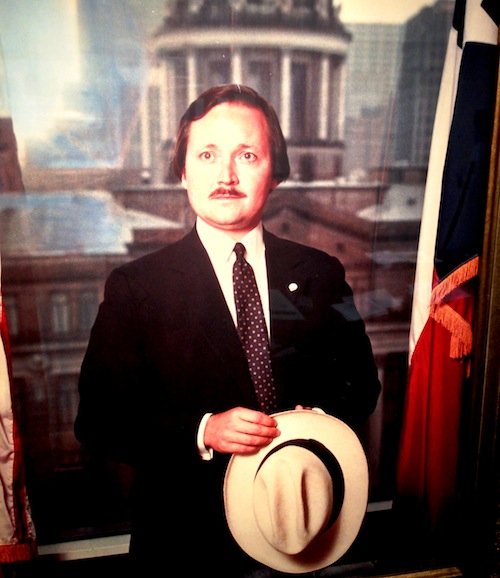 Longtime former Harris County Attorney Mike Driscoll passed away in Houston early today.

Driscoll died peacefully in his sleep. He was 66 years old. A memorial service celebrating the life and legacy of Driscoll will be held at 4 p.m. on Wednesday, February 27, at St. Paul's United Methodist Church, 5501 S. Main. A reception will follow at the church.
Driscoll served as Harris County Attorney from 1981 to 1996. Throughout his tenure he brought to life and nurtured many innovative programs that, since they were created, have grown to signify those things for which the Office of Harris County Attorney is now known best. He transformed the office into an influential legal and governmental entity that today is seen as a champion for a better quality of life for Harris County residents. By making neighborhoods safer and healthier places for families and children, Driscoll set out to accomplish what is now one of the hallmarks of the Office of Harris County Attorney. His accomplishments include:
➢ fighting polluters for cleaner air and water,
➢ working with Commissioners Court to create a contract deputies program that allows for expanded law enforcement presence in neighborhoods,
➢ enforcing deed restrictions to keep neighborhood cohesive,
➢ establishing the largest civil legal unit in the State of Texas dedicated to the protection of families and children and
➢ using civil courts' authority to force illegal drugs and street prostitution out of Harris County neighborhoods.
Working through the Texas District and County Attorney's Association, Driscoll helped bring these programs to other counties. With the creation of permanent positions in his office dedicated to these programs, he gave the young lawyers who came to work with him a sense of purpose as well as an opportunity for a meaningful career serving the public interest.
Current County Attorney Vince Ryan served as Driscoll's first assistant for four and one-half years. On Driscoll's birthday on March 26, 2010, Ryan named the courtroom in the County Attorney's office for Driscoll.
"Mike Driscoll set the bar for selfless public service," said Ryan. "His example of integrity is a guide for all those who follow."
Michael H. Driscoll was born in Houston in 1946. He received both his undergraduate and law degrees from the University of Houston. Driscoll was active in Democratic Party politics for years. His dedication to public service came naturally as a nephew of
Former Houston Mayor Neal Pickett and former U.S. Sen. Ralph Yarborough.

Immediately after graduating from law school, Driscoll was elected Harris County Justice of the Peace, Precinct 8, Position 1, a post he held from 1973 until 1978, and as Presiding Judge for the City of Friendswood from 1978 to 1980.
He left the County Attorney's office due to the onset of Parkinson's disease, cutting short his public service career.
Driscoll served in leadership positions in many non-profits throughout the years.