New late-stage breast cancer treatment approved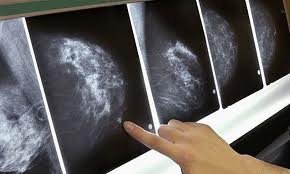 It's important to note, however, that Kadcyla is not the same as Herceptin and could cause serious side effects including liver problems and heart problems such as congestive heart failure or even death. It also can cause life-threatening birth defects, meaning pregnant women should not take it.
The FDA's approval of the drug comes with the requirement that the prescribing information comes with a boxed warning alerting patients about the possibility of these side effects.
However, the potential risks may be acceptable to women who have no other options, said Dr. Len Lichtenfeld, deputy chief medical officer for the American Cancer Society.
Kadcyla, known as an "antibody-drug conjugate," represents "a completely new way" to treat HER2 positive metastatic breast cancer, said Dr. Hal Barron, chief medical officer and head of global product development for Genentech.
An antibody-drug conjugate is described by the company as "a new kind of targeted medicine that can attach to certain types of cells and deliver chemotherapy directly to them."
"We currently have more than 25 antibody-drug conjugates in our pipeline and hope this promising approach will help us deliver more medicines to fight other cancers in the future," Barron said in a statement.