Dennis Rodman Gets His Koreas Mixed Up Tweeting to 'Gangnam Style Dude'
BY JESSE DORSEY | 2/27/2013, 11:40 p.m.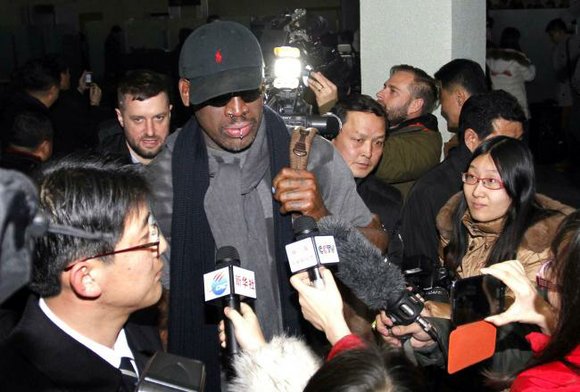 While Dennis Rodman is on his basketball-spreading goodwill tour of North Korea, he should probably bone up on the difference between the North and South versions of the country. Or, at least have somebody proofread his tweets.
In case you were unaware, Rodman is in North Korea, along with some guys from VICE and a few members of the Harlem Globetrotters to play some basketball and apparently talk to the nation's leader Kim Jong-un. It's all part of a show that will be aired on HBO.
The trip hasn't been without its bumps in the road. Rodman made a grave error when he incorrectly assumed famous South Korean, Psy, the creator of the ever annoying "Gangnam Style," was a North Korea native.