Healthier Dishes for Your Table
Family Features | 1/31/2013, 11:28 a.m. | Updated on 1/31/2013, 11:28 a.m.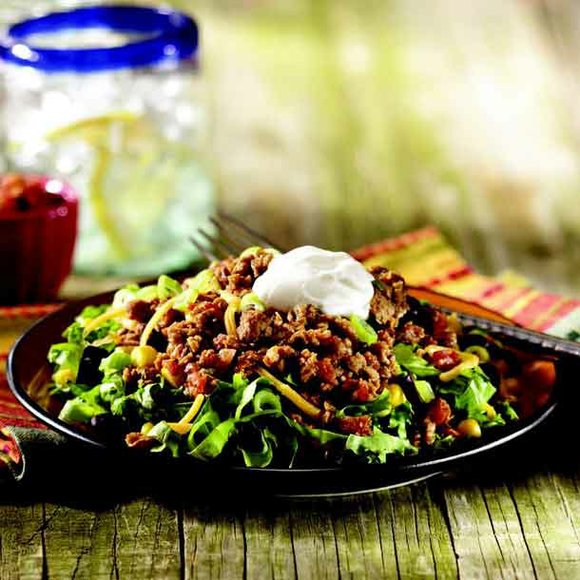 Bringing healthier foods to the table can be easier – and more delicious – than you might think. When you add high-quality proteins such as soyfoods to the menu, you open up the door to a wide variety of tasty and nutritious meals.
The plant-based proteins of soy are packed with benefits for your body. They:
Have all the essential amino acids needed for growth.
May help reduce the risk of heart disease by lowering blood cholesterol and increasing the flexibility of blood vessels.
Are equivalent to animal sources of protein but have no cholesterol and little saturated fat.
In fact, both the national 2010 Dietary Guidelines and the MyPlate nutrition guidance recommend soyfoods such as soymilk, veggie burgers, soy nutrition bars, soy sausages, tofu, soy yogurt, soy protein shakes and edamame. You can easily enjoy soy proteins in a lot of different ways.
Meat and poultry lovers can enjoy soy, too, by incorporating soy crumbles and other soy products into their favorite dishes. This recipe for a Veggie Taco Salad makes a satisfying, nutritious entrée for the whole family.
You can find more delicious recipes and information about soybeans and their journey from the farm to your plate at www.soyfoodsmonth.org.
Veggie Taco Salad
Makes 4 servings
2 cups soy crumbles (you can find these in your grocer's freezer section or refrigerated meat section)
3/4 cup salsa
5 cups shredded lettuce
1 cup corn kernels
1 cup black beans
Topping Options:
1/4 cup sliced green onions
1/4 cup shredded reduced-fat cheddar cheese
2 tablespoons sliced ripe olives
2 tablespoons fat free sour cream
In large nonstick skillet coated with cooking spray, cook crumbles and salsa over medium heat about 5 minutes or until heated through, stirring frequently.
In large bowl toss together lettuce, corn and black beans. Arrange on 4 serving plates. Top with crumbles mixture. Sprinkle with toppings.
Nutrition Information
Per serving: 180 Calories, 4 g Total Fat, 14g Protein, 26g Carbohydrate, 8g Fiber, 600mg Sodium