H-E-B invites Texans to compete in 2014 Slim Down Showdown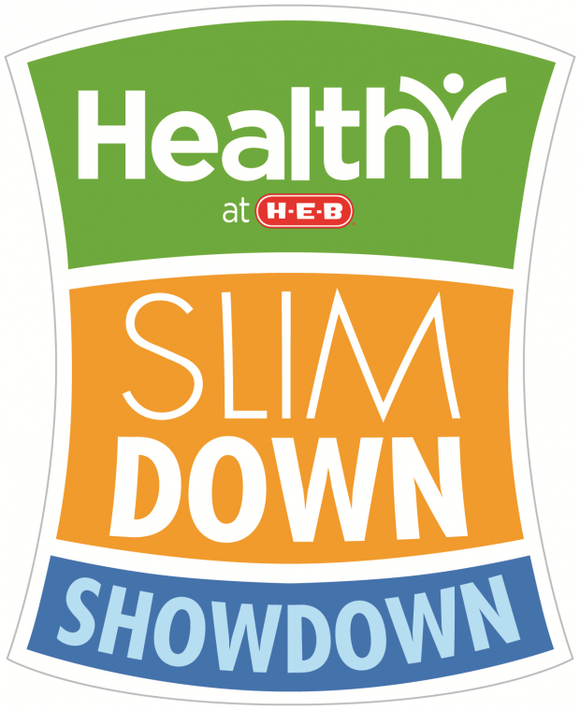 Ready to get healthy, but don't know where to start? H-E-B is inviting Texans to sign up for the 2014 Community Slim Down Showdown, a life-changing journey toward health that offers a chance to win a $10,000 grand prize or a $5,000 health hero prize. 
Community members age 18 and older who live within 50 miles of any H-E-B store can apply, including — for the first time this year — family of H-E-B Partners (employees) who do not reside in the same household. The application period runs from July 1 through Nov.1 and the contest begins in January 2014.
H-E-B will select 15 people from around the state to compete in the 14-week contest. Applications, rules and FAQs can be found online at Heb.com/slimdown.
Contestants will be notified in December and announced publicly in January 2014. Winners will be crowned in April 2014.
Now in its third year, H-E-B has redesigned the competition to encourage more robust support networks of family, friends and mentors to help contestants stay the course and make lasting lifestyle changes.
When the Showdown begins, all contestants will travel to San Antonio to participate in an intensive, five-and-a-half day wellness program with experts from H-E-B, Gold's Gym and Cooper Aerobics Center. Family members and friends will be invited to come learn more about how they can support their loved ones through the journey.
Upon returning home, contestants will receive coaching and support from past contestants and H-E-B Partners who have successfully adopted a healthy lifestyle and can act as mentors and cheerleaders. H-E-B will also select 15 Partners to compete in the company's internal version of the Slim Down Showdown alongside the community competition, giving both sets of contestants an opportunity to meet and "team up" to strengthen their network of support.
All contestants must be willing to share their journey and inspire others by hosting healthy events in their hometowns and blogging about their experience.
About H-E-B
H-E-B, with sales of more than $19.4 billion, operates more than 350 stores in Texas and Mexico. Known for its innovation and community service, H-E-B celebrated its 105th anniversary in 2010. Recognized for its fresh food, quality products, convenient services, and a commitment to environmental responsibility and sustainability, H-E-B strives to provide the best customer experience at everyday low prices. Based in San Antonio, H-E-B employs more than 80,000 Partners and serves millions of customers in more than 150 communities. For more information, visit www.heb.com.