Syreeta Scott: Lifestyle Holistic Hair Expert Launches e-commerce Site for Popular Celebrity Summer Must-Haves: De'Funk & Dry Wash
Style Magazine Newswire | 7/9/2013, 12:36 p.m. | Updated on 7/9/2013, 12:36 p.m.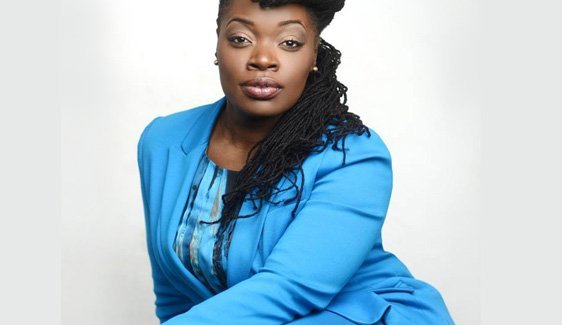 Syreeta Scott, CEO of Dua-fe (www.dua-fe.com), hair salon based in Philadelphia, is an entrepreneur, vision maker and lifestyle holistic hair expert for A-listers, icons and entrepreneurs. Armed with natural hair products and a frequent flyer pass as the go-to person for all things natural hair/grooming for celebrities. Her clientele includes Janet Jackson, Bill Cosby, The Roots, ?uestLove, Smokey Robinson, Sonia Sanchez, Jill Scott and Marsha Ambrosius to name a few. Scott has launched an E-Commerce site to meet the demand of her signature summer must-have products: Duafe's De'Funk and Dry Wash. Also, she will talk about the business of natural hair and beauty on ABC-TV Here and Now scheduled to air on Sunday, July 14, 2013, 1pm EST.
Scott is the creator of De'Funk, a hair deodorizer used to eliminate unpleasant scents/perspiration and cigarette smoke; and, the Dry Wash, the ultimate wash and go product with rosemary, tea tree, aloe vera and coconut oil used to refresh scalp and condition between washes. Both products retail for $10 and no longer only for her celebrity clientele. The products are available exclusively at www.dua-fe.com. "I live by the motto to be natural and live authentically for the best results of loving self from the inside out and that is what I offer with the De'Funk and Dry Wash," says Syreeta Scott.
Celebrities love privacy, authenticity and custom treatments and that is what Scott offers. Clients will fly her to Paris to orchestrate their mane and style for an official engagement/wedding photo; legendary icons have also tapped Syreeta Scott to handle their coif for red carpet and TV appearances. Scott has a passion for African culture and turned her salon into one of Philadelphia's fastest growing salon for natural Black hair. A nationally recognized business, Dua-fe Holistic Hair Care has been featured in The Oprah Magazine, Newsweek, Ebony, Business Week, Vibe, Black Enterprise, Philadelphia, Vogue, Essence and People; her creation has graced the stages of several electronic mediums including: 2013 Verizon Black History Month campaign featuring Jill Scott; VH1's Divas; BET's Master of the Mix; ABC's The View; and 2011 Nobel Peace Prize concert in Stockholm.
For additional information on Syreeta Scott, visit www.dua-fe.com and to schedule an interview with Ms. Scott, contact Karen Taylor Bass, PR Expert, 917-509-3061, kt@taylormademediapr.com.