Take Time to Read this Summer
Paula Harris | 7/11/2013, 11:41 a.m. | Updated on 7/11/2013, 11:41 a.m.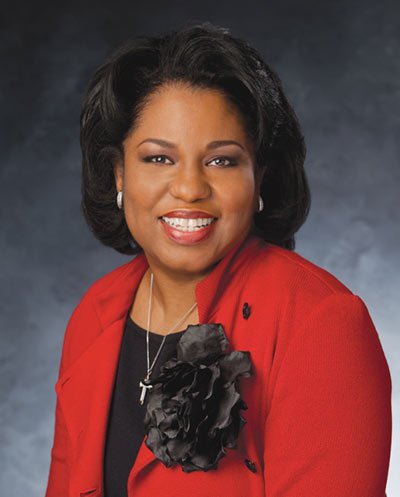 Our summer is half way over but it is not too late to start a fun summer reading plan for your child, niece, nephew, neighbor or friend. Summer is a critical time for children not just to maintain their reading skills, but to grow them as well. Studies show that the more children read during the summer the better prepared they are for the new school year. Implementing summer reading can be a challenging task. Children can find so many things to do including TV, video games, talking on the phone, water parks, hanging with friends and this list goes on. Make sure that reading and discussing books is very high on their things to do list. As an expert on PUSHING reading, I can tell you that asking "Have you read your book?" once a week does not work. On average, I ask this question three or four times a day to my teen. Parents must be diligent and daily, they must read as much as they text or as much as they watch TV or spend the same amount of time reading as playing video games. This summer, I am reading the same books that my daughter reads and I have invited her friends to read so that we can discuss them together. Whether your child loves to read or is resistant to reading, we have to work to find appropriate books, a comfortable space and a designated time to READ.
A great place to start is by visiting the local public library. Libraries provide access to books, DVDs, magazines, newspapers and the internet. The librarian can help readers find just the right book. HISD students can earn rewards for reading by participating in the Millionaire Club. Students who read at least five books and document them in a reading log can earn tickets to sporting events and other prizes. To get more information and to sign up, call 713-556-6998 or visit the HISD website, http://dept.houstonisd.org/millionaireclub/.

By promoting summer reading, we can help all children have a safe and productive summer. Parents can help their children prevent summer reading loss by engaging in a few simple, fun activities. Read to your children, point out unusual words and discuss interesting pictures. Encourage your children to read daily. Reading just five books during the summer will prevent summer reading loss. Talk to your children about the books they are reading; have them share favorite parts, interesting facts, or intriguing words. Make writing a part of their lives. Children can make grocery lists, write letters to friends or keep a journal. Help your children see that reading and writing are necessary life skills!
Many online resources provide activities and tips for parents on how to support children's literacy skills. Below are some places to get started.
So, while you are planning your summer calendar, be sure to schedule regular "break for books" with your children. It will reap great benefits for them when they return to school in August, and for the rest of their lives.
Paula Harris represents Trustee District IV on the Houston ISD Board of Education