How Will 'Glee' Handle the Death of Cory Monteith?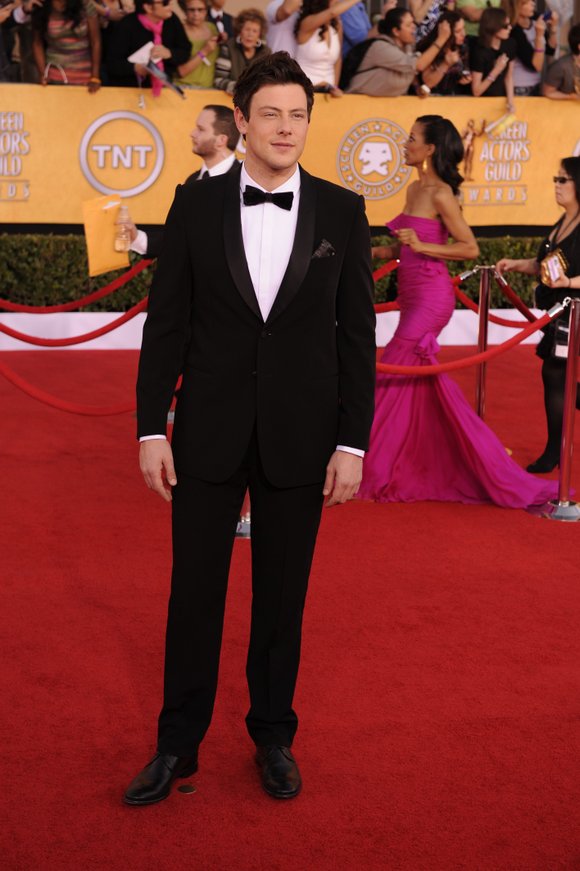 By Lisa Respers France
CNN
As his family, friends and co-stars mourn the loss of "Glee" star Cory Monteith, there looms a very real issue for the popular series.
How will the show handle the death of the man who portrayed one of its most beloved characters?
Monteith, 31, was found dead Saturday in a Vancouver hotel room. An autopsy is pending.
The actor portrayed Finn Hudson, a high school quarterback whose love affair with glee club diva Rachel Berry was a central plot in the show and also spun off a real life romance between Monteith and his co-star Lea Michele.
With Monteith's passing, Deadline noted that the show's writers "will consider what to do about the first two episodes in which the return of Monteith's character was to have played an important part."
"The first two episodes of the fifth season had been written before the traditional long summer hiatus, in order to get a jump on the new season; production had been scheduled to start next week," the site reported. "The return of Monteith's character, hunky high school football star turned glee club darling Finn Hudson, was much anticipated by fans, Monteith having been absent from the final episodes of last season to check himself into a drug treatment facility late last March."
"Glee" creator Ryan Murphy has never been one to shy away from either controversy or weaving real life drama into his shows which have included "Nip/Tuck," "American Horror Story" and the now canceled "The New Normal." In April, "Glee" was criticized after airing an episode about a school shooting in the wake of the Sandy Hook elementary school tragedy in Newtown, Connecticut.
That "Glee" will address the tragedy is not in doubt, but how it will remains to be seen.
It won't be the first television show to have to address the loss of a major character. Most recently, TNT's "Dallas" lost Larry Hagman who had played the iconic J.R. Ewing in both the original series and TNT's reboot. That series decided to take his death in November 2012 from complications from cancer as an opportunity for a creative story line that would both address the beloved Hagman's death and thrill fans.
"Larry's death was terribly sad and sudden and we'd certainly rather make the show with him than without him," co-star Jordana Brewster told EW. "That said, I think the writers really came up with a brilliant way to cope with the loss. It could have ruined the show and derailed everyone, but instead they made the best of it and actually came up with some really great stuff."
When actor John Ritter died of an aortic dissection in 2003 while filming his popular series "8 Simple Rules," ABC incorporated his character's death into the show and brought in actors David Spade and James Garner. The show was eventually canceled in 2005.
While Monteith was not the main star of the ensemble cast of "Glee," his character was a central one and a fan favorite. Writing for Vulture, Lauren Hoffman said "The loss of Finn alters the show's landscape permanently and irrevocably."