A Heart to Heart with Kevin Hart
Susie Stillwell | 7/16/2013, 3:52 p.m. | Updated on 7/16/2013, 3:52 p.m.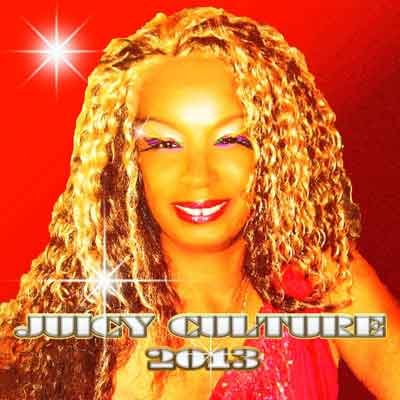 Born in Philadelphia on July 6, 1980, Kevin Hart is one of the most versatile comedic actors in both television and film. He's recently delivered memorable performances in Think Like a Man which grossed over 90 million dollars in theaters, as well as in Judd Apatow's The Five Year Engagement.
He previously appeared in Little Fockers, Death at a Funeral, Fool's Gold, Along Came Pollyand The 40 Year Old Virgin. And his additional film credits include: Soul Plane, Not Easily Broken,Extreme Movie, Drillbit Taylor, Epic Movie, The Last Stand, Scary Movie 4, In the Mix, Meet Dave andSuperhero Movie.
Kevin's stand-up DVD Seriously Funny went platinum four times, after the Comedy Central presentation of the same name became the highest rated comedy special of 2010. Last summer, fans across America were treated to Kevin's side-splitting stand-up comedy in Let Me Explain, an international tour to nearly 100 cities across the United States, Europe and Africa.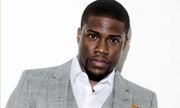 Here, he talks about Kevin Hart: Let Me Explain, a concert film shot mostly at his final stop, Madison Square Garden.

SS/JC: Hey Kevin, thanks for the interview. I really enjoyed this film.
Kevin Hart: Thank you, Kam, thank you.
SS/JC: What inspired it?
KH: I had a helluva year. This tour pretty much exceeded my expectations of what I was going to accomplish. It started off in 5,000-seat venues and eventually escalated to larger arenas with 15,000 seats and more, once I got to major cities and left the country and began selling out in places like Oslo, Copenhagen and Amsterdam. The support that I received from my fans was unreal.
SS/JC: How do fans in countries like Norway and Denmark, where they speak another language, understand you? Did you talk slower or change your delivery for them?
KH: No, I don't have to change anything. I think that's the secret to comedy. You want to be universal and appeal to everyone. You want to put yourself in a position that no matter what you're talking about, everyone can relate to it and understand it, because it's an experience that everyone can go through. That's what I pattern my writing material and jokes after. I'm trying to maintain a level of realness that my fans can appreciate.
SS/JC: One of the themes of this show was convincing your fans that success hasn't gone to your head. But isn't life a lot different for you now than a couple of decades ago? After all, you're from North Philly and started out as a shoe salesman.
KH: Well, things changed, but only to a certain degree. Just because your environment or living space changes doesn't mean that your attitude necessarily has to change. By attitude, I mean the way you interact with others. You don't have to treat people differently. You may be living a different lifestyle, but the person living that different lifestyle still can relate to anybody and have the same amazing personality of the guy from North Philly. The people around me haven't changed. The people who have been in my life since the beginning are still in my life now. I think that has a lot to do with my staying grounded and humble despite the success I've achieved.