Holder Faces Political Pressure Over Possible Zimmerman Charges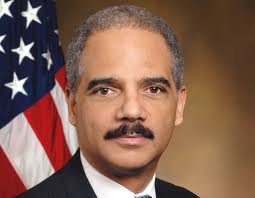 By Tom Cohen
CNN
Attorney General Eric Holder, a longtime target of Republicans who have tried to force him out of office, now faces the prospect of angering liberal supporters when the Justice Department decides whether to file federal charges in the Trayvon Martin killing.
Civil rights groups are planning nationwide vigils, and hundreds of thousands of people support an online petition drive calling for admitted shooter George Zimmerman to face federal charges in the February 2012 killing.
Holder will face that political pressure head-on Tuesday in a speech to the NAACP, which is conducting the petition drive.
While Holder has pledged a full investigation of the case in the aftermath of Zimmerman's acquittal on murder and manslaughter charges by a Florida court, legal experts say the federal government is unlikely to prosecute hate crime charges.
Because Zimmerman is a private citizen, he can only be charged with a hate crime in terms of civil rights violations under federal law, said David Weinstein, a former federal prosecutor in Florida who now is in private practice.
To successfully prosecute Zimmerman, the Justice Department would have to show that Zimmerman "caused the death of Trayvon Martin solely motivated by/because of his race or color," Weinstein told CNN in an e-mail. "This element was absent from the state trial and quite frankly doesn't exist."
CNN Legal analyst Paul Callan agreed Monday that federal prosecutors are "in sort of a tough spot."
The hate crimes statute is generally applied to cases involving police officers or other government agents, Callan said, adding that using it in a case involving a lone private citizen is "very, very rare and I think in this case, it's going to be very hard to prove."
Sources told CNN Monday that Justice Department officials were reviewing trial evidence to determine if such a case was winnable. The sources made clear that Holder's department would only file charges if officials believe they can secure a conviction.
If Holder decides not to bring a federal case against Zimmerman, he will disappoint liberal supporters who contend the Martin killing was a civil rights violation.
The nation's first African-American attorney general has been popular with the political left for his support of gay marriage and challenges to GOP efforts to change voting laws. At the same time, his policies have made him a political lightning rod for conservatives.
Holder was censured last year by the Republican-led House over complaints that he failed to fully cooperate with a congressional investigation of the botched "Fast and Furious" gun-walking operation. He called the episode a politically motivated effort to discredit him.
Last year, Holder himself raised questions about possible federal charges against Zimmerman, a neighborhood watch volunteer, who killed Martin during an altercation as the unarmed teenager was walking in the community.
"For a federal hate crime, we have to prove the highest standard in the law," Holder said in April 2012, 45 days after Zimmerman shot Martin in what was depicted by civil rights groups as a racially motivated killing.