'We're Sticking with Paula': Deen Fans Protest with Butter Wrappers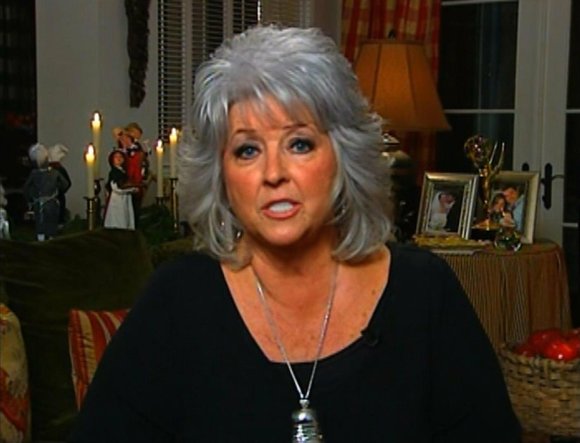 'We're sticking with Paula': Deen fans protest with butter wrappers
By Julia Carpenter
Special to CNN
Some die-hard fans are getting all wrapped up in a campaign to defend Paula Deen.
They're sending cleaned and origami-folded butter wrappers to Food Network and other companies that dropped the popular chef and cookbook author in the wake of allegations of racism and sexual harassment. Deen later admitted to "of course" using the n-word. The wrappers are intended as signs of protest -- physical declarations of "we're sticking with Paula."
John Schmitt, a hotel night auditor in Indianapolis and the man behind the campaign, says he couldn't abide by the "betrayal" of Food Network, QVC and others. He felt he had to do something to express his disgust at the situation.
"She made a mistake 20 years ago," he says. "We all make mistakes. I've said things I regret."
First, he thought about mailing actual sticks of butter. Then he considered two things: the waste of butter (something true Deen fans could never forgive), and the physical ickiness of envelopes steeped in melted butter.
He opted for an empty wrapper on which he wrote in black block letters: "Where is Paula?" and began cooking up a plan.
Wrapping things up
Schmitt created the Facebook page, "We Support Paula Deen," on June 21 and announced the butter wrapper campaign the following week after Deen's now-famous interview with "Today" anchor Matt Lauer.
"People on the page are a lot like me," he says. "They support Paula and who she is as a person."
Schmitt and many others say they have sent wrappers to Food Network, the QVC, Wal-Mart, Ballantine Books and other companies that have dropped Deen. Food Network, QVC and Smithfield Foods declined to comment, while Wal-Mart reissued the following statement: "We are ending our relationship with Paula Deen Enterprises and we will not place new orders beyond those already committed."
The idea for the butter wrapper campaign arose from Schmitt's desire to do something "tangible" as a show of support for Paula, something beyond Facebook posts.
Talking with iReporter Chris Ford inspired him to try something different.
"That's when I said, 'You know, this is actually perfect,'" Ford remembers. "'The butter itself is Paula, and these wrappers are void of butter just like these companies are void of Paula.' And [Schmitt] said, 'My God, that's it. That's our slogan.'"
The slogan that came out of it -- "A corporation without Paula Deen is like a butter wrapper without butter" -- inspired countless posters to pledge their own wrappers for Paula's benefit.
Soon the page was smothered in posts and comments from users, gushing over the cleverness of the campaign and pledging to send their own wrappers to the list of companies Schmitt had posted on the site.
"Perhaps somebody somewhere in mail rooms is keeping track," Schmitt says. "I would've loved to see their face for the first one. Like, 'Ew, is this butter?'"