Biden Says He'll 'Die A Happy Man' Never Being President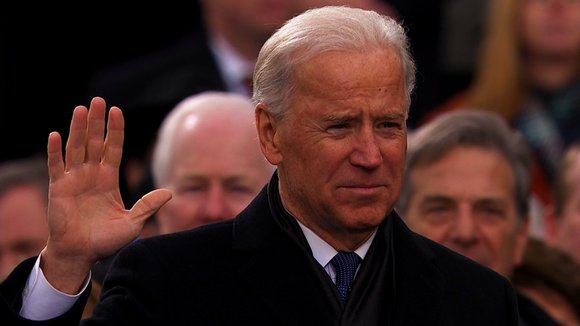 By CNN Political Unit
The Oval Office is still in Vice President Joe Biden's sight - though if he never makes it to the top job it won't be the end of the world.
"I can die a happy man never having been president of the United States of America. But it doesn't mean I won't run," Biden said in an interview with GQ magazine that was published online Thursday.
The vice president and former longtime senator from Delaware has long been the subject of speculation about another presidential run. He made unsuccessful bids for the Democratic nomination in 1988 and 2008.
The 2016 chatter on the Democratic side has mostly focused on former Secretary of State Hillary Clinton, and whether fellow Democrats would challenge her for the party's presidential slot should she choose to run.
In the GQ interview, Biden says his decision will come down to his energy level and his own perception of how he can advance the national discussion.
"The judgment I'll make is, first of all, am I still as full of as much energy as I have now-do I feel this? Number two, do I think I'm the best person in the position to move the ball? And, you know, we'll see where the hell I am," he said.