Experience Cuba through the Eyes of a Local with Abercrombie & Kent
New Connections Journeys to Cuba to Begin in September 2013
Style Magazine Newswire | 7/18/2013, 3:27 p.m. | Updated on 7/18/2013, 3:27 p.m.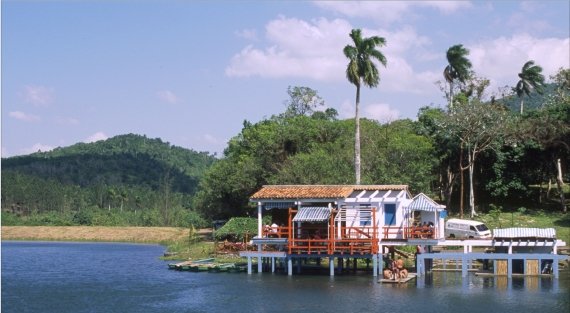 Although only 90 miles separate the United States from Cuba, for decades it has remained off-limits for most Americans. Abercrombie & Kent is bridging the gap with Cuba: People to People, a 10-day program filled with meaningful interactions and people-to-people connections which reveal the spirit of this fascinating, culturally-rich island.
This September, Abercrombie & Kent USA will begin offering Connections small group journeys, limited to just 24 guests, that enable Americans to discover Cuba through a combination of authentic and surprising personal encounters designed to transform their understanding of the people of this enigmatic country. Abercrombie & Kent USA has been granted a license by the U.S. Department of the Treasury Office of Foreign Assets Control to offer people-to-people educational exchange programs to Cuba.
"Much of Cuba's allure comes from the mystery surrounding an island lost in time," explains Abercrombie & Kent USA President Phil Otterson. "But from my own personal experience, I can say its real charm is found in the culture, art, cuisine, music and personal stories shared by the people who live there."
Embark on an unforgettable, enriching journey to Cuba that goes beyond Havana to Caibarién in northern Cuba, and west to the rural countryside and lush farmland of Vinales. Immerse yourself in Cuban culture, exploring its architecture, agriculture, music and cuisine during intimate, one-to-one educational exchanges with local residents.
Gain a deeper understanding of the island's cultural traditions through its art and music. Meet the artists of the Proyecto de Arte Por la Costa, who are artistically enriching the fishing community where they reside. Engage with local musicians during a private Buena Vista Social Club-style concert and cultural discussion. Partake in a private salsa lesson and one-on-one talk with a Cuban salsa instructor. Meet with artist Salvador Gonzales to discuss how he turned a tiny alley, Callejon de Hamel, into an Afro-Cuban art and music epicenter. Discover how the influence of the Afro-Cuban religion of Santeria is found in street art and music.
Uncover the Havana only a long-time resident would know. Explore the city by foot with a local architect who offers authentic insights into its charming, historic styles. Dine at a paladar (family-run restaurant) where the owners share their passion for Cuban cuisine and discuss what is involved in running a private business in Cuba – an opportunity that, historically, was all but unheard of. Join renowned Cuban painter and ceramicist, José Fuster on a neighborhood walk, followed by a discussion of the role of the arts in contemporary Cuban culture over a leisurely dinner in his home.
From sugar to tobacco to fishing, discover Cuba's strong ties to the land and sea. Pay an interactive visit to a cigar factory, where local craftsmen teach guests their craft; then, discuss how life is actually lived on a working tobacco farm during a discussion with the farmers. Explore La Terraza eco-community with resident specialists for a better understanding about Cuba's environmental commitments at this unique UNESCO Biosphere Reserve. Engage in a conversation on fishing practices with a local fisherman, an experience revealing the industry's impact on the local community.