DMX Falls Out While In Police Custody
Style Magazine Newswire | 7/29/2013, 3:04 p.m. | Updated on 7/29/2013, 3:04 p.m.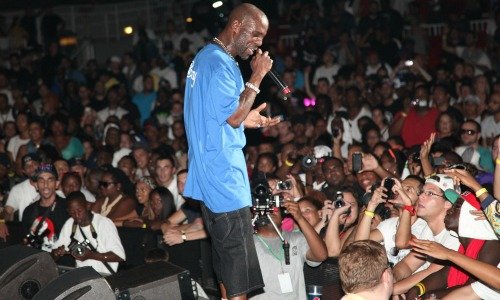 During his recent arrest Friday morning, DMX lost consciousness while in the back of a patrol car. TMZ obtained the dash cam footage of the DUI arrest of the rapper in South Carolina.
The video shows the cop asking if X has been drinking and X admits to having one drink. Despite the drinks, X insisted he was not too drunk to drive. However the police weren't having it.
Check the video out below,