Jean L. Hines Caldwell: The Epitome of An Unselfish Servant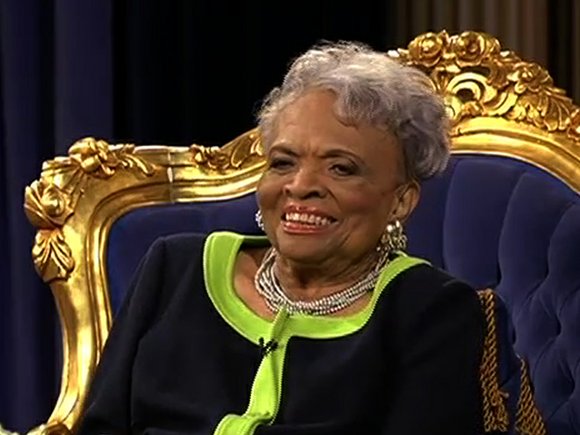 A poet once said, "Once in a while someone lives a beautifully unselfish life…just for others". This was evident in the life of Jean LaNell Hines Caldwell. Her strong faith, love and incredible wisdom permeated the lives of others.
Jean LaNell, was the "apple of her parents' eye" and the only child born to Doretha and Kirby Hines in Houston, Texas on July 12, 1930. She was a product of Houston's Fifth Ward community and was educated in the Houston public schools where she graduated from Phillis Wheatley Senior High. She continued and completed her higher education at Prairie View A & M College and received both her Bachelors and Masters of Science degrees. While at Prairie View, Jean met her husband, Booker T. Caldwell, and they were married for almost 60 years until he made his earthly transition in 2011.
Mom Caldwell was unmatched in her love and service to her Creator, her family and friends, her community and her students. Her love was evident in the lives of each of her children as well as the hundreds of others whose lives have been forever impacted by her spirit. She was the ultimate educator while being supportive and consistently mentoring her students, she was loved, admired and respected by all for her incredible wisdom. She became the guidance counselor's counselor and was always available to share her life experiences to those who needed her counsel. She began her teaching career as a home economics instructor and continued later as a guidance counselor at Phillis Wheatley Senior High School for 38 years. Mom Caldwell nurtured and counseled hundreds of young girls and served as the faculty sponsor for one of the popular campus organizations, the Cosmopolitan Club. In 2005, she was honored for her tireless dedication when one of HISD's newly built schools in southwest Houston was named the Jean Hines Caldwell Elementary School, a fitting tribute. Even after her retirement, Mom Caldwell continued counseling and sharing her insight with many parishioners at her church, Windsor Village United Methodist Church, where she was actively involved in several ministries.
Mom Caldwell lived a rich, full life of service and even as her health declined, she continued to speak pearls of wisdom to her children, grandchildren, great grandchildren and other loved ones as she leaves them a rich legacy, her love of God and her gifts to humanity that will never be forgotten. Early morning on July 28th, Mom Caldwell's earthly duties concluded and she leaves to celebrate and treasure her memories: her son, Kirbyjon H. Caldwell (Suzette) and daughter, Dorothea Caldwell Pickens (Anthony); her beloved grandchildren, Turner, Nia, Alexander, Benaye & Nichole; her great grandchildren, Aniaya & Jayla; and other relatives, extended family members and loving friends who will genuinely miss her radiant smile and warm embrace.
Memorial Service will be held on Tuesday, July 30th at 7:00 pm at the Kingdom Builders' Center, 6011 W. Orem Dr., Houston, Texas 77085. In lieu of flowers, donations can be made to the Jean Hines Caldwell Elementary School at 5515 W. Orem Dr., Houston, TX 77085 and the National Parkinson Foundation-P. O. Box 5018, Hagertown, MD 21741.