Texas A&M Researcher Awarded NIH and ADA Grants for Diabetes Research
Style Magazine Newswire | 7/30/2013, 1:04 p.m. | Updated on 7/30/2013, 1:04 p.m.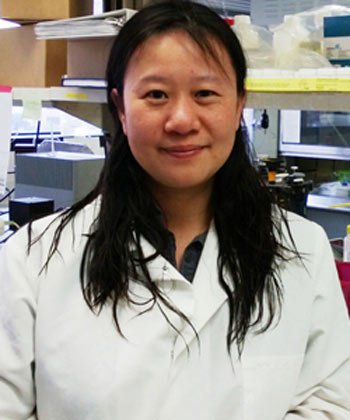 Beiyan Zhou, Assistant Professor in the Department of Physiology and Pharmacology (VTPP) at the Texas A&M College of Veterinary Medicine & Biomedical Sciences (CVM), recently received a $1.54 million grant from The National Institute of Diabetes and Digestive and Kidney Diseases (NIDDK)—part of the National Institutes of Health—to study the role of microRNA in diabetes. The grant, which is spread over five years, comes soon after Zhou won a Junior Faculty Award from the American Diabetes Association (ADA).
The award from the ADA, which is designed to provide support to junior faculty who are establishing their independence as researchers, will provide $120,000 per year for three years (2013-2015) for the direct cost of research. Zhou's application was supported by letters of recommendation from scientists at institutions across the United States, including Harvey Lodish, Professor of Biology and Professor of Biological Engineering at the Massachusetts Institute of Technology and Zhou's postdoctoral advisor; Daniel Linzer, Provost of Northwestern University; Rajesh Miranda, Associate Professor in the Department of Neuroscience and Experimental Therapeutics, Interdisciplinary Program in Neuroscience at A&M, and Stephen Safe, Distinguished Professor in VTPP.
"Dr. Zhou is an outstanding member of our faculty, both in her research and her mentorship of our graduate students," said Dr. Eleanor M. Green, Carl B. King Dean of Veterinary Medicine. "We congratulate her on earning these awards in recognition of her outstanding research endeavors. Faculty members such as Dr. Zhou continue to raise the bar of excellence in scientific discovery, and we are fortunate to have her here at the CVM. Not only is her work highly relevant, it is well-aligned with One Health, one of the grand challenges for Texas A&M."
"Diabetes is one of the leading causes of mortality in the United States and worldwide," said Zhou, who joined the CVM in September of 2009.
"Most of the current insulin-sensitizers and anti-diabetic drugs focus on improving diabetic symptoms, but not curing diabetes," Zhou said. "My long-term career goal is to provide the basis for the development of novel therapeutic strategies to treat insulin resistance-related diseases, such as Type-2 diabetes."
"Dr. Zhou's novel approach to finding a solution for the epidemic of diabetes is moving this type of research to a whole new level," said Dr. Bhanu Chowdhary, Associate Dean for Research & Graduate Studies at the CVM. "The future of scientific discovery that addresses the ongoing health problems for people and animals will be led by innovative researchers such as Dr. Zhou. We are excited to see her efforts recognized through these highly competitive grants and awards. We are proud to have her as a faculty member, colleague and outstanding mentor for undergraduate and graduate students."

Macrophages, which are an important and normal part of the immune system, undergo a "distinct phenotypic switch," known as macrophage polarization, from one that is anti-inflammatory in lean tissues to one that is pro-inflammatory in obese tissues. This inflammation can then cause trouble with insulin resistance, which then, in turn, leads to Type-2 diabetes.
The polarization of macrophages in fat tissue is regulated by a specific microRNA called microRNA-223 and by the protein Peroxisome proliferator-activated receptor gamma (PPAR -gamma), but the interactions between the two, and just how they affect macrophages, remains unclear. Zhou's research seeks to understand just how this regulation happens, with the ultimate goal of perhaps being able to regulate and stop the chain that leads to diabetes. Targeting the microRNAs in macrophages to inhibit macrophage-mediated inflammation could offer a novel approach to preventing or treating insulin resistance and insulin resistance-associated diseases, such as Type-2 diabetes.
"I'm so appreciative of all of the support I have received here, both scientifically and from the department," Zhou said. One of the criteria for the ADA award is institutional support.
Wuoyao Wu, Distinguished Professor in the Department of Animal Science in the College of Agriculture and Life Sciences; Robert Chapkin, Regent Professor in Department Nutrition and Food Science; and Safe all supported Zhou in her application for the NIH grant.
"I believe the strength and expertise of this team contributed to the success of the funding," Zhou said. "I'm very proud to receive the award."
For more information about the Texas A&M College of Veterinary Medicine & Biomedical Sciences, please visit our website at http://vetmed.tamu.edu or join us on Facebook.