Mother/Daughter Team Take Their Passion for Fashion into Big Business
Diannetta Mayes Chargois | 7/31/2013, 2:38 p.m. | Updated on 7/31/2013, 2:38 p.m.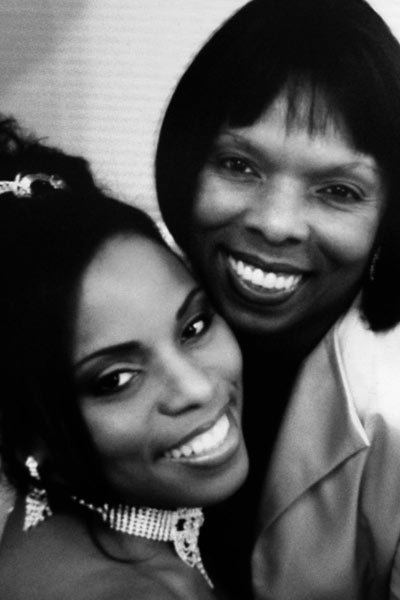 The Mother-Daughter fashion design team of Diannetta Chargois and Tramaine Chargois Singleton began over twenty years ago in Beaumont, TX under the name Smiles Artisans. The ladies eventually relocated to Houston, Texas and in 2001 started Spoiled by Design Originals (SBD). Although Diannetta is an oil company retiree/substitute teacher and Tramaine is a corporate attorney, they continue their legacy of designing clothing and providing style consulting services to clients in the Beaumont and Houston area.
To showcase their line of designer clothing, handbags and jewelry, in 2005, the SBD team presented "The Debut – A Fashion Expose." Spoiled by Design Originals was a featured designers in the Houston 2007 Fashion Week "Out Loud" fashion competition and as a follow-up to the 2007 fashion show, in 2010, SBD presented "The Encore." in the fall of 2011 and 2012 , SBD was a participating designer in the Dress Houston "Rock the Runway" fashion competition featuring designers from around the country. SBD presented their own "The Next Phase Fashion Show on September 29, 2012 – other Designers and business owners were invited to showcase their designs and creations.
In 2007, designing dresses and providing tuxedos for Tramaine's wedding inspired SBD to add SBD Formal Wear and Something Borrowed to their repertoire. Under SBD Formal Wear, the ladies provide formal attire for weddings, cotillions, balls, galas, pageants or any special occasion. For the past three years, SBD Formalwear has provided tuxedos and gowns to students at several Beaumont and Houston schools during prom season. Houston's 100 Black Men solicited SBD as the designer of their 100 Black Men Bow Tie for their Black Tie Gala in 2012. In November 2011 they were the formal wear formalwear company for Texas Southern University's Homecoming Gala, they supplied dresses and tuxedos for Miss TSU and her court. They also supplied tuxedos for Texas Southern University Alpha Phi Alpha Fraternity's "Black and Gold Pageant." SBD continue to service TSU and have also added Prairie View A&M University to the list in 2013 and 2014.

In 2013 Spoiled By Design Originals Ltd. was asked to be Miss Black Texas USA Pageant designer of their Opening Number costume. They continue to service the Pageant in 2013-2014.

Because helping those in need is something that these ladies value, SBD has given gowns and rented tuxedos free of charge to individuals that aren't able to afford them. In an effort to further give-back to the community, SBD started their "Community Partnership Program," which donates 10% of total sales back to non-profit organizations, schools and churches that do business with SBD.
For more information regarding Spoiled By Design Originals Ltd., SBD Formal Wear or Something Borrowed, SBD Vintage Boutique please check them out on the web at www.spoiledbydesignoriginals.com or give them a call or e-mail them to make an appointment for a quick fashion evaluation. Also, be sure to visit the SBD Formal Wear table at Ozen and Central during prom season!
Diannetta Chargois, Designer/Stylist
Tramaine Chargois-Singleton, Designer/Stylist
713/652-4911 (office)
spoiledbydesign@aol.com (Instagram, Facebook & Twitter)