Elle Gie Releases New Music as Fans Weigh in on her Next Logo Choice
Style Magazine Newswire | 6/3/2013, 5:16 p.m. | Updated on 6/3/2013, 5:16 p.m.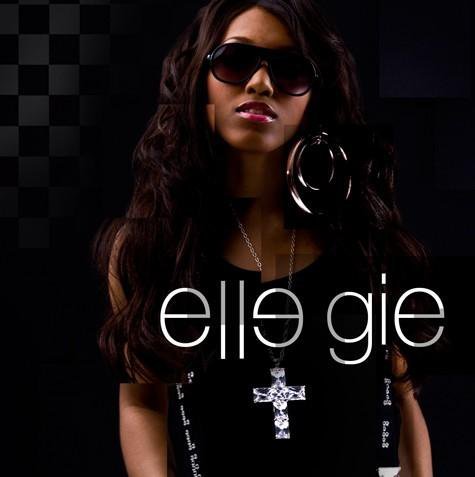 Singer, model, and event host Elle Gie (pronounced LG) takes her career to the next level with her "Logo Fight" campaign. Elle Gie wanted her fans to be part of the conversation as it came down to three choices. She brought on MWH Public Relations, which created the concept to drive social media interaction and loyalty to the brand.
Elle Gie has worked hard rehearsing and recording as she prepares to reveal her music. She aims to honor and entertain her growing audience. "I'm excited to share my new look and sound this summer," says Elle Gie. "I feel blessed to have the support of such fabulous fans."
The new look will be launched along with Elle Gie's new website on the evening of her performance at the Springboard South Music Festival on Friday, June 21. Springboard South is a yearly event created to give a boost to hot new regional talent with the help of veteran performers. Elle Gie will perform as part of an all-star lineup including Paul Wall and Slim Thug as well as independent talents like Soulfruit, and Miss Myi.
Elle Gie is the talent behind hits like "The Way You Are" and "Don't Stop" among others, and the crowd at Springboard South will have a chance to enjoy her new music. The three day festival will take place at Warehouse Live on 813 Saint Emanuel Street, Houston, TX, 77003. Friday's show will feature Hip Hop, R&B, Soul, Rap artists; followed by Rock, Country, Pop, and Metal artists on Saturday; and then Gospel, Jazz and Blues artists on Sunday.
Fans have been tweeting and posting about their logo picks for weeks. The Logo Fight is in its final round, but Facebook Fans and Twitter Followers still have time to be heard. The battle ends at midnight on Wednesday, June 5. The Logo Fight is open to the public. Anyone interested in voting is invited to click here.
About Elle Gie
Recording artist Elle Gie has a following from Texas to California as well as a modeling career that reaches into the Midwest. The Houston based performer has taken her diverse style to the stages of stars such as Trey Songz, Young Jeezy and Paul Wall. Her music covers an entertaining spectrum of edgy, soulful, and high energy sounds that cannot be cornered into one genre alone. To learn more, visit http://ellegie.net/.