MWH Unveils its Customer Retention Service and Delivers Proven Strategies to Help Clients Attract and Retain Business
Style Magazine Newswire | 6/3/2013, 3:54 p.m. | Updated on 6/3/2013, 3:54 p.m.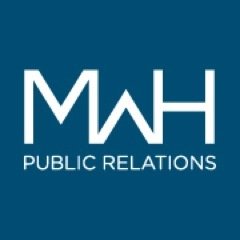 MWH Public Relations (MWHPR) is pleased to unveil its much anticipated Customer Retention service to help its clients fully engage their customers and solidify long-term relationships. MWHPR transitions its clients from customer acquisition to ongoing maintenance providing the proper methods and strategies to help attract and actively retain their customers. These proactive measures serve as the key differentiators in today's marketplace. Attracting new customers is often viewed as a clearly defined role and area of responsibility. Sales professionals court prospective clients and are rewarded for "closing" deals. They are well-respected and honored as the lifeblood of many organizations. They spend significant time and energy acquiring new customers and are provided enticing incentives. Where does customer retention factor into this equation? According to Authors Emmet C. Murphy and Mark A. Murphy in Leading on the Edge of Chaos, acquiring new customers costs five times more than satisfying and retaining current customers, a 2 percent increase in customer retention has the same effect as decreasing costs by 10 percent, reducing customer deflection rates by 5 percent increases profitability by 25 to 125 percent, and customer profitability tends to increase over the lifetime of a customer. Despite these statistics, many companies exercise extreme measures to acquire new customers failing to recognize the hidden value of their existing ones. These customers make or break businesses, and in times of recession, they are the ones who secure their longevity and staying power in the marketplace. For many reasons, customer retention is the single most important factor that sets companies apart from their competitors. Historically, high customer retention rates consistently and positively correlate with high profits. Research shows that existing customers drive repeat business, offer favorable "word-of-mouth" marketing, pay less attention to other service providers, and are less sensitive to price than new customers. They are also more likely to suffer high attrition rates if they fail to recognize what is right in front of them. Without a customer retention strategy, companies are setting themselves up to fail. To ensure its clients avoid these pitfalls, MWHPR is charging Customer Retention Specialist (CRS) Carolyn Hartmann to help its clients maintain long-term relationships and achieve increased sales and profitability. Carolyn has over 20 years' of experience in customer service and relationship management. Before MWHPR, she served as the customer liaison and retention strategist at the Federal Reserve Bank. As the CRS, Carolyn helps clients develop results-oriented retention tools and procedures to sustain their customer base. With her phased-in approach, she guides clients through the entire process and helps them incorporate retention practices into their daily routines. In this effort, she reviews clients' high touch points across all communications channels and streamlines current processes isolating any mitigating factors that could impact successful implementation. Once clients understand how to enact these proactive measures, Carolyn determines if any MWHPR proven communications and technology products and services are needed to further enhance newly developed practices. To gauge the effectiveness of the clients' retention efforts, Carolyn identifies the appropriate metrics that accurately define their customer retention rates. The customer retention rate is considered a factor of frequency; the percentage of customers that subscribe to a service provider's products and services on a regular basis. The CRS uses this tool to help clients pinpoint operational issues affecting their ability to retain customers. As negating factors are isolated, clients set applicable benchmarks to monitor their progress. One of MWHPR's long-standing clients, LaneStaffing CEO Carla Lane, will be working alongside MWHPR's CRS when she launches her first customer satisfaction survey initiative. Lane says, "Our existence would not be possible without our loyal following of customers. We want to demonstrate our commitment by employing proactive measures to enhance our customers' experience, anticipate their needs, and remedy any avenues of discontent. Satisfaction surveys will be the first of many retention tools we use to benchmark and monitor our performance as we listen to the voice of our customers. This is why companies need to recognize that customer retention is not the flavor of the month but the recipe for success." Regardless of size or whether you're a B2B or B2C company, having a comprehensive customer retention strategy is key to your brand's longevity and reputation in the market. From customer satisfaction and loyalty programs to marketing communications and customer service training among others, MWHPR clients have proven retention tools at their disposal. These best practices contribute to quality-driven relationships generating optimal ROI and maximizing profitability. It's been said that customer retention is the only difference between failure and success in an organization. About MWH Public Relations Ranked by the Houston Business Journal as one of the top 25 public relations firms in Houston, MWH Public Relations, LLC is a full service public relations and communications consultancy that plans and executes campaigns to build positive brand awareness and create sales leads for its many clients. The firm provides services to a diverse stream of clients in various industries including energy, transportation, publishing, entertainment, health and wellness, professional sports, government services, food, and beverage among others. MWHPR is also a key player in the operation and promotion of Texas' fastest growing media website, Houston's Voice (houstonsvoice.com). To learn more about MWHPR, visit mwhpublicrelations.com or call 713.840.6392.