Serena Williams Featured on ESSENCE's July "Body Issue" Cover!
Style Magazine Newswire | 6/3/2013, 4:01 p.m. | Updated on 6/3/2013, 4:01 p.m.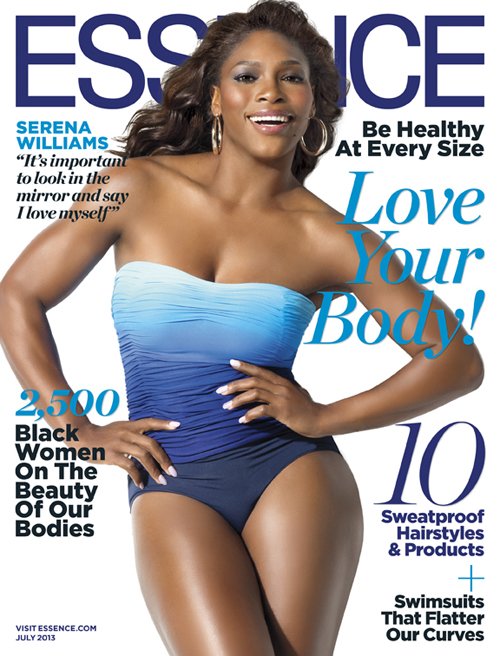 "I feel lighter, I feel healthier, and even though I'm 31—which really isn't old, but for an athlete, particularly a tennis player, it's old—I promise you, my body has never felt better. Considering how much I've played and how much I've done, I feel fine. I'm strong..." –Serena Williams
SERENA WILLIAMS: GAME ON! ...
Her 5-foot 9-inch, 155-pound powerhouse frame is a mind-blowing combination of speed, power and never-before-seen toughness that's allowed Serena Williams to run roughshod over all comers during the last decade. But two years ago, the champion was engaged in the ultimate match of her life and fighting just to breathe after suffering from a pulmonary embolism. Today, she tells ESSENCE that she's healthier than ever, and winning not just in tennis but in life. For more on Serena's story and the July "Body Issue" of ESSENCE, visit ESSENCE.com. The July issue hits newsstands on June 7th!